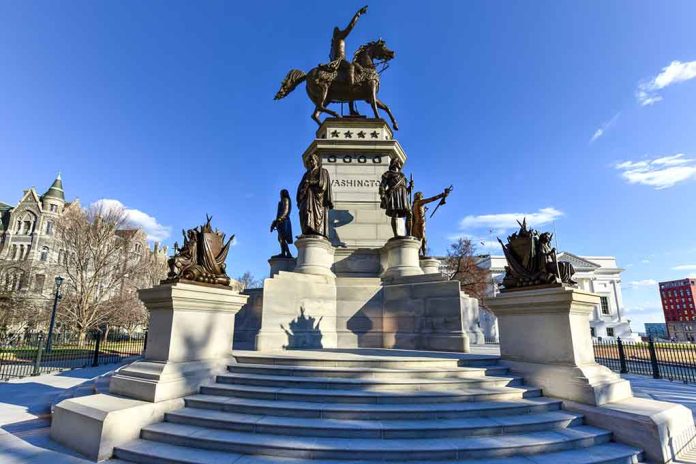 (UnitedHeadlines.com) – West Virginia Attorney General Patrick Morrisey, a Republican, will be running for the office of governor in 2024. 
Morrisey was elected as Attorney General in West Virginia in 2013. In 2018, Morrisey won the Republican primary for the Senate, going on to lose by fewer than 20,000 votes in the general election to Sen. Joe Manchin.
As attorney general, Morrisey spearheaded a victory in the case between West Virginia and the EPA that limited federal regulations in the Supreme Court. For months, Morrisey has been trying to decide between a second run for the Senate or a run for governor.
Before he moved to Jefferson County in 2006, Morrisey worked as a lobbyist and corporate lawyer in Washington, D.C. Morrisey is a native of New Jersey.
Current candidates for governor include Republicans Moore Capito, who is the Sen. Shelley Moore Capito and grandson of former Gov. Arch Moore, and a state lawmaker; J.B. McCuskey, West Virginia state auditor; Mac Warner, West Virginia Secretary of State; and Chris Miller, son of Rep. Carol Miller and an automobile dealer.
Republican Jim Justice, the current governor of West Virginia, has not announced he will be running for reelection. It is speculated he will challenge Manchin, who is up for reelection in 2024. He is expected to announce his campaign in spring 2023.  Rep. Alex Mooney has already announced he is running for the Republican nomination for Senate. Justice was originally elected as governor in 2016 as a Democrat, but switched to the Republican Party in 2017. Manchin has not yet stated if he will seek reelection.
Though Manchin has been involved in politics in West Virginia for years, if he decides to run again he would be a target of Republicans because voters turned out in both the 2020 and 2016 elections to support former President Donald Trump. Republicans see the seat as a potential way to regain control in the Senate.
Copyright 2023, UnitedHeadlines.com