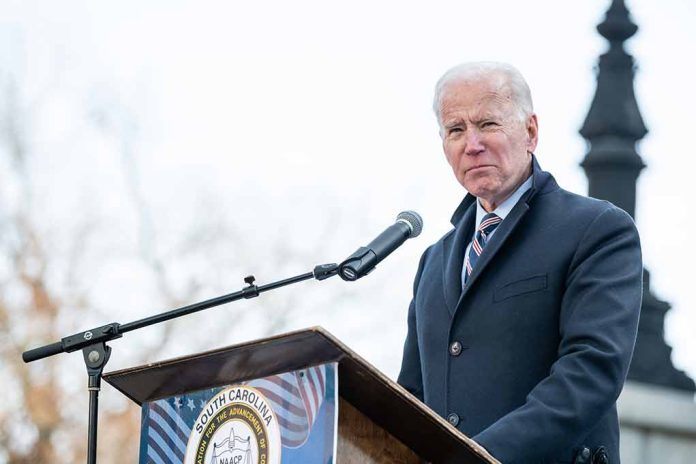 (UnitedHeadlines.com) – American Accountability Foundation researchers have uncovered that four medical malpractice cases have been filed against President Joe Biden's nominee for director of the National Institutes of Health (NIH).
The conservative watchdog group found four lawsuits were filed against Dr. Monica Bertagnolli, who was nominated by Biden to lead the NIH on May 15. Since October 2022, she has been the director of the National Cancer Institute. Bertagnolli was praised for being a world-renowned surgical oncologist, a cancer researcher, an educator as well a physician-leader who the White House said is well-suited to the task of being director of NIH. She would be the second woman to serve as director of the NIH if confirmed by the Senate.
The American Accountability Foundation researchers state that before her Senate confirmation hearings, the medical malpractice lawsuits must be scrutinized.
In 1999, Bertagnolli was sued in New York for malpractice for a hernia surgery she performed in 1996. Following the surgery, the patient Iva Falcon developed complications that required two additional surgeries. After going to trial, Bertagnolli was found liable and ordered to pay the plaintiff $450,000 in damages or pain and suffering.
The second lawsuit is an ongoing wrongful death lawsuit in Massachusetts, Estate of Jazmine Sneed et. Al v. Monica Bertagnolli MD, involving the wrongful death of 34-year-old Jazmine Sneed. Bertagnolli is accused of incompetence and negligence in regard to a 15-month delay in diagnosing Sneed accurately with cancer.
Another is a lawsuit from 2000 filed in New York City that alleged that a plaintiff's colon cancer was not diagnosed by Bertagnolli. In 2004, the case was discontinued with prejudice against Bertagnoli,
The final lawsuit is a medical malpractice lawsuit from 1999, Falbourn v. New York Hospital et Al. Bertagnolli was listed as a co-defendant by plaintiff Donna Faulborn who alleged "negligent performance" of her surgery. In 2002, the case was dismissed with prejudice against Bertagnolli.
American Accountability Foundation Founder Tom Jones stated that the evidence shows that "Bertagnolli is a bad doctor."
Copyright 2023, UnitedHeadlines.com