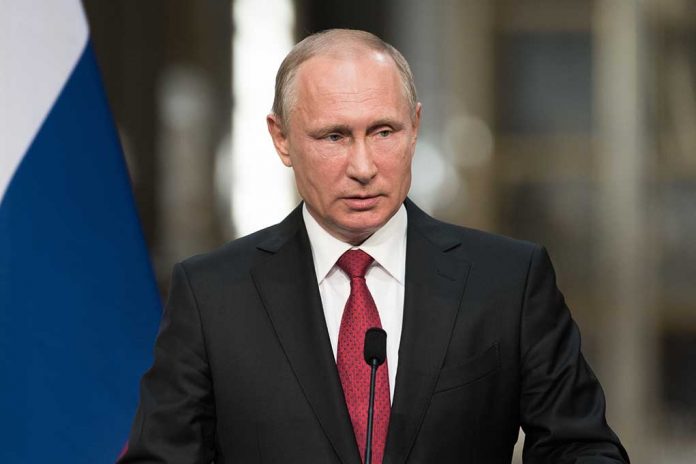 (UnitedHeadlines.com) – Russia and the United States are adversaries but keep their relationship professional. Both powers seek to counter terrorism, which may one day bring the two together. After President Joe Biden's botched withdrawal from Afghanistan, the US may be closer to working with Russia than previously expected.
The withdrawal of US troops from Afghanistan saw the Taliban rise to power in the country, raising concerns regarding future terrorist threats from the war torn country. At the behest of President Biden's National Security Council (NSC), US Army General Mark Milley spoke with Russian General Valery Gerasimov about an offer they received from Russian President Vladimir Putin.
Milley discussed Putin offer to use Russian bases to monitor Afghanistan: report https://t.co/FAofPnG5oE pic.twitter.com/HEYjpOQeY5

— The Hill (@thehill) September 28, 2021
Putin reportedly offered the use of Russian bases located in Central Asia for the United States to use in an effort to monitor potential terrorist activity in Afghanistan. The idea has been floating around since he and President Biden met in Geneva, Switzerland for their first summit on June 16. The NSC asked Milley to determine whether or not the offer was valid.
The operative question at this point is can Americans trust Milley in light of recent revelations that he made two calls to a Chinese counterpart towards the end of former President Donald Trump's first term in office?
Making matters worse, Milley doesn't deny making the calls. He claims he made them in accordance with his statutorily required duties and responsibilities. What do you think about his explanation?
Copyright 2021, UnitedHeadlines.com