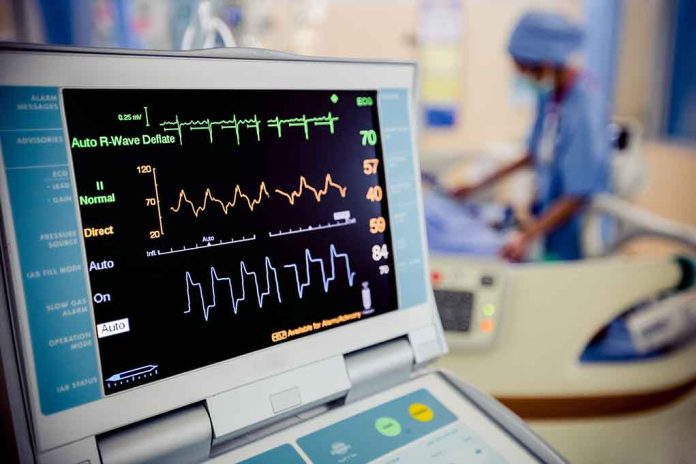 (UnitedHeadlines.com) – People who are terminally ill sometimes feel their pain is too much to handle. Some states allow people to seek medical-assisted deaths to end their suffering. One man who helped shape such a bill in Vermont recently used his own legislation to end his life.
Willem Jewett, a former state House majority leader in Vermont, died on January 12 in his home. Jewett was 58 at the time of his death. The former lawmaker used a bill he had passed nearly a decade ago to help him find peace.
Willem Jewett, a former Vermont lawmaker and House leader, died in his home with the help of Act 39, known as the Patient Choice and Control at End of Life Act. https://t.co/wevmUFzqtD

— Newsweek (@Newsweek) January 20, 2022
Act 39, also known as the Patient Choice and Control at End of Life Act, allows terminally ill people in Vermont to ask their doctor to prescribe them a deadly dose of medication.
Jewett had been battling mucosal melanoma, a cancer that develops on mucosal surfaces inside the body, unlike typical melanomas, which start on the skin. The lawmaker was ill for over a year before he chose to use the medical-aid-in-dying law.
Jewett never stopped fighting the limitations of Act 39 even as he looked death in the eyes. The former majority leader spoke with Patient Choice Vermont to discuss his personal experience with the law and ways it could improve. The organization is considering the changes Jewett proposed.
There are currently nine states that allow terminally ill patients to seek help with their death: Washington, Oregon, California, Colorado, New Jersey, New Mexico, Maine, Hawaii and Montana, which only allows it through a court order.
While some people support the idea of having a choice in ending one's life rather than slowly fading away due to disease, others find the concept appalling. What about you? Do you think these laws should exist?
Copyright 2022, UnitedHeadlines.com