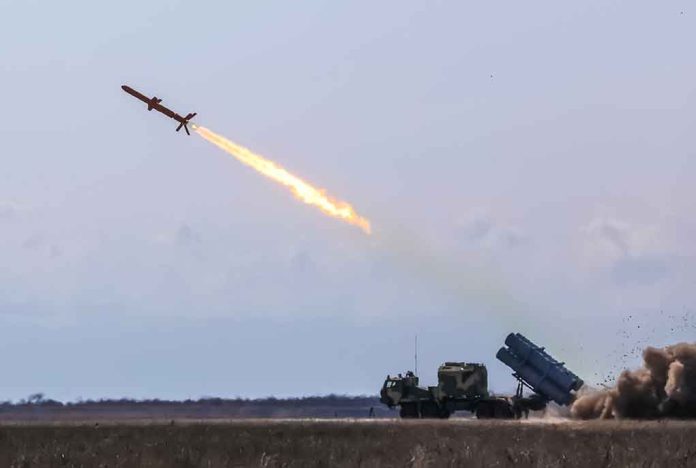 (UnitedHeadlines.com) – Israel's Iron Dome missile defense system has proven to be one of the world's most sophisticated and technologically advanced radars. The Iron Dome became operational in 2011 and was specially designed to protect against short- to mid-range rocket attacks like those fired by Islamic terror groups in the neighboring Gaza Strip.
And now, the same sophisticated defense system that has protected Israel is undergoing testing by the United States on the island of Guam. The move comes as US military and defense officials become increasingly concerned about possible attacks by China, according to news reports.
The U.S. is testing Iron Dome defense missiles in Guam to prepare for a possible Chinese cruise missile attack from China

Via @jchristenson_ https://t.co/oLGCsOOFZo

— Washington Free Beacon (@FreeBeacon) November 10, 2021
The Biden Administration is determined to expand its military presence in the Pacific as China increases its military capabilities. The Chinese have conducted hundreds of nuclear-capable hypersonic missile tests in recent news, some as early as August of this year.
Guam is about 1,800 miles from China and houses two US military bases, making it a prime target for a military attack. The Director of the Missile Defense Project at the Center for Strategic and International Studies said that if the United States couldn't keep assets on Guam safe, no one could predict the future of the Pacific region.
The United States purchased two Iron Dome missile defense systems costing American taxpayers an estimated $373 million back in 2019. Along with Defense Secretary Lloyd Austin, the Pentagon has commanded the defense system be deployed immediately to deter any possible attacks from Beijing. In August of this year, the US Army conducted its first missile defense system tests in New Mexico, successfully destroying eight missile targets.
Copyright 2021, UnitedHeadlines.com