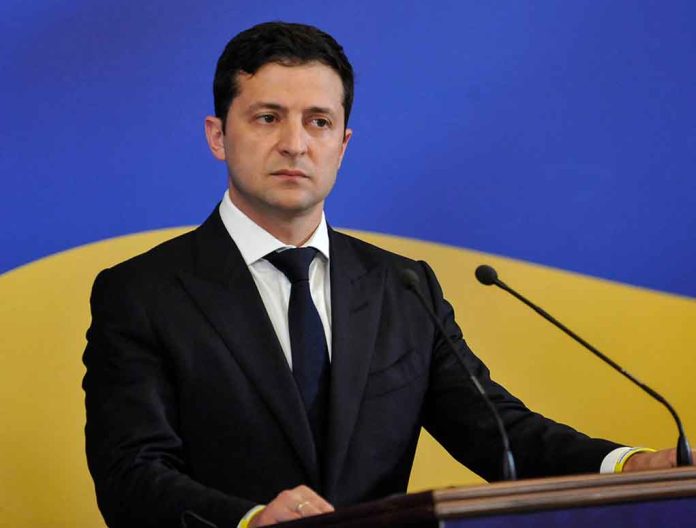 (UnitedHeadlines.com) – Tensions are escalating across the ocean as Russia continues to harass Ukraine. The pressure building between Kyiv and Moscow is at a boiling point, and has prompted a response from Senators in the US.
International Trip
Seven US Senators are set to visit Ukraine this week in a bipartisan effort to quell the concerns of officials there. Democratic Senators Richard Blumenthal (D-CT), Amy Klobuchar (D-MN), Chris Murphy (D-CT) and Jeanne Shaheen (D-NH) along with their Republican peers Kevin Cramer (R-ND), Rob Portman (R-OH) and Roger Wicker (R-MS) will speak with the country's president, Volodymyr Zelensky, and other members of the government.
The group of American lawmakers asserts their trip to Ukraine is to reassure President Zelensky that the US remains on his side. According to a statement from the senators, they plan to meet with Ukrainian officials on January 17.
Russian Threat
Officials in the US have warned that Russia is hinting at starting a war with Ukraine. The development comes despite several diplomatic meetings looking to alleviate tensions in the region and avoid conflict.
Russia already has at least 100,000 troops along the eastern border of Ukraine, well within striking distance. US National Security advisor, Jake Sullivan, told The Hill Moscow has plans for a "false flag" operation to point to as an excuse when it decides to invade Ukraine.
Recent events suggest that Russia's move may be close at hand. On January 15, Microsoft announced that malware had infected dozens of Ukrainian computer systems, including in the government. Authorities in Ukraine pointed to Russia, blaming them for the attack.
 Previous Action
The group of US Senators heading to Ukraine isn't the first time US has attempted to de-escalate the situation. Previously, 20 lawmakers, including some of those on the trip to Ukraine, spoke with the country's president and officials via video call. In December, Representative Ruben Gallego (D-AZ) also led a delegation effort in Ukraine.
Moving Forward
Senator Portman, who serves as co-chair of the Senate Ukrainian Caucus, highlighted the significance of the US supporting Ukraine during the January 17 statement. Portman asserted that the country had stood its ground against the much larger and more powerful Russia to defend the territorial integrity of its sovereignty.
The Republican Senator urged that Ukraine is trying to solidify its democracy and that US support of Ukraine is more important than ever. Portman added that he looks forward to reaffirming the US' support of Ukraine during the bipartisan discussion with the country's officials.
Will this diplomatic effort pay off, giving Ukraine a needed boost of confidence from American support? Additionally, how will the US backing of Ukraine impact Russia's agenda? Only time will tell.
Copyright 2022, UnitedHeadlines.com