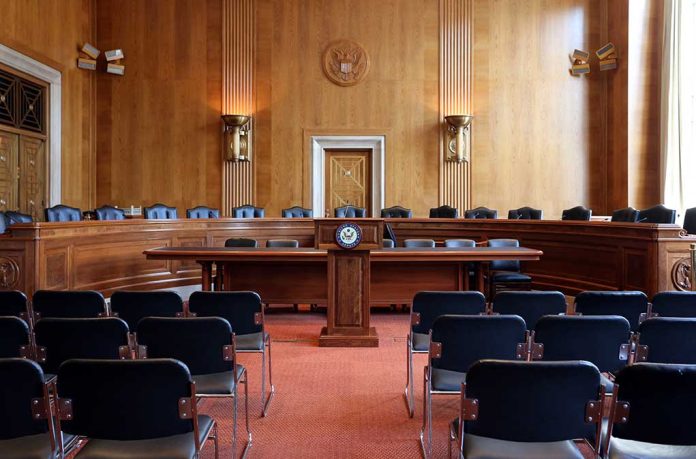 (UnitedHeadlines.com) – Ketanji Brown Jackson got one step closer to being the 116th US Supreme Court Justice and the first black female to serve on the court. On April 4, three Republicans and every Democrat in the Senate voted to advance her nomination. The 53-47 vote gained the support of GOP Senators Lisa Murkowski (AK), Mitt Romney (UT), and Susan Collins (ME).
We are poised to write an important chapter of progress in our nation's history. It's going to happen and I am standing on the right side of that history supporting the confirmation of Judge Ketanji Brown Jackson to the United States Supreme Court. pic.twitter.com/uZ5f5s2WJN

— Sen. Tammy Baldwin (@SenatorBaldwin) April 5, 2022
The Senate Judiciary Committee was at an 11-11 deadlock prior to this vote. Moving it to the floor enabled the nomination to go forward to the final confirmation in the House without the committee's approval.
Republicans have mostly been against Jackson's nomination due to their concerns over her history of being soft on child predators. GOP members heavily questioned her during hearings in March about her sentencing in several child pornography cases.
Senator Tim Scott (R-SC), the only black member of the GOP in the Senate, noted that it was necessary to weigh Jackson's suitability for the court on her merit, not her identity. He said her positions on key issues do not align with what the country needs in a Supreme Court justice.
Republicans in the House also voiced opposition to Jackson, but Democrats have control there, too. The law only requires a simple majority to pass a confirmation vote. That vote was taken and as of Thursday afternoon, April 7, 2022, the Senate has confirmed that Judge Ketanji Brown Jackson will become the next justice to take the bench.
Copyright 2022, UnitedHeadlines.com