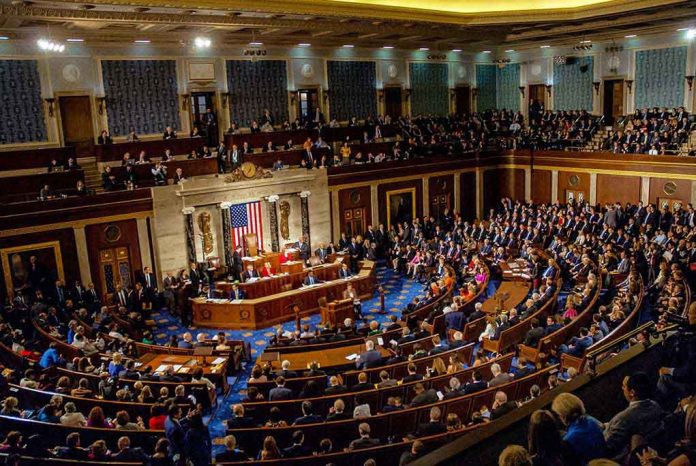 U.S. Senate Votes – Putin Won't Be Happy!
(UnitedHeadlines.com) – Following Russia's unprovoked invasion of Ukraine, European countries began to fear for their safety. Finland and Sweden suggested joining the North Atlantic Treaty Organization (NATO), which eventually led to formal invitations to the Nordic nations. For the countries to join, each bloc member must ratify the application. The US Senate voted in favor of granting the requests — directly defying Russian President Vladimir Putin's demands.
Senate votes 95-1 to add Sweden, Finland to NATO. Sen. Josh Hawley was the only Republican to vote "no", while Sen. Rand Paul voted "present" on the resolution. https://t.co/77OlEecRiA pic.twitter.com/eNXkGHvkiK

— The Hill (@thehill) August 4, 2022
The upper chamber of Congress voted nearly unanimously "Yes," aside from a single Republican who voted "No." The Senate only needed two-thirds to vote in favor of ratification; it received 95. Meanwhile, Senator Josh Hawley (R-MO) went against the bipartisan agreement and voted "No." Senator Rand Paul didn't vote one way or the other, only submitting that he was "Present."
Ahead of the fateful vote, Hawley noted in a speech that America could either focus more on Europe or China, but not both.
The Missouri Republican's colleagues have criticized his decision to dissent. Senator Tom Cotton (R-AR) called Hawley's vote "curious," adding he would "love" to see his peer defend his position, citing the young conservative's willingness to allow North Macedonia and Montenegro to join NATO. Senator Ted Cruz (R-TX) asserted in a statement the "only way" to address "global threats" is for the US to support its "allies around the world."
Copyright 2022, UnitedHeadlines.com