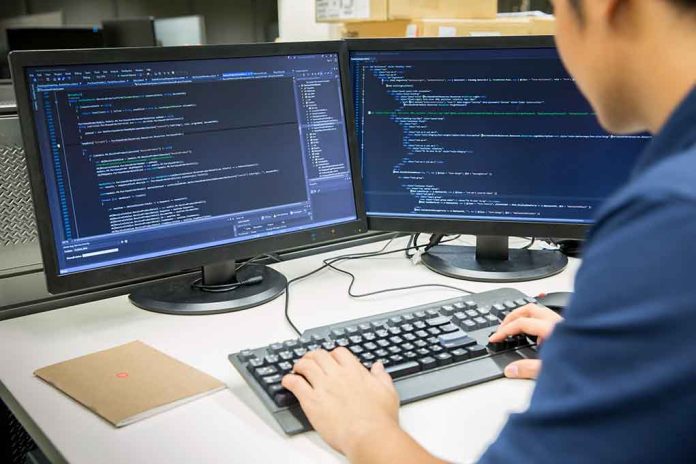 Treason? – This U.S. Citizen Developed a Spy Tool for China
(UnitedHeadlines.com) – Dinesh Manocha is a decorated scholar of robotics and artificial intelligence. The professor from the University of Maryland (UMD) has become somewhat infamous after creating software that can read a person's personality and predict their behavior. While this may seem enough to cause concern for many, it gets worse — the researcher developed the tech after receiving funding from the Chinese tech firm Alibaba.
REPORT: University of Maryland professor Dinesh Manocha, a decorated scholar in AI and robotics, created machine-learning software "useful for surveillance" that can read people's personalities and "predict their behavior" for Chinese tech giant Alibaba. https://t.co/OsyPMypmDd

— Breitbart News (@BreitbartNews) August 22, 2022
The Daily Beast made the discovery after obtaining research grant documents through public records. The report shows that Manocha and his team received a six-figure grant to develop a surveillance system that can identify people based on how they walk and categorize them accordingly.
The signed contract between Alibaba, Amazon's Chinese counterpart, and the professor is also concerning. A Center for New American Security associate fellow, Ryan Fedasiuk, explained to the Daily Beast that the foreign company directly funded US academic research on behalf of the Chinese Communist Party (CCP).
The CCP wasn't the only government looking to cash in on Manocha's research. The expert also received backing from the United States government. The US Department of Defense wanted similar predictive technology and granted the professor $321,000 in financing. In other words, US taxpayers may have contributed to a surveillance system the CCP now employs.
Do you think China's involvement in such controversial research is a cause for concern?
Copyright 2022, UnitedHeadlines.com