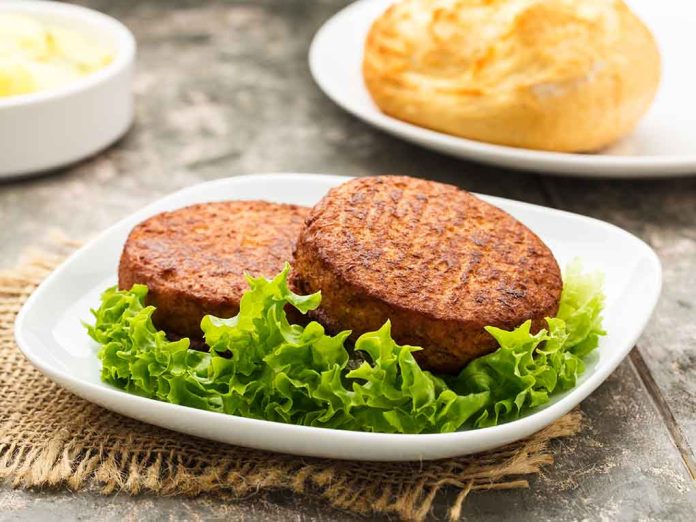 U.S. Military Is Replacing This Popular Food
(UnitedHeadlines.com) – The men and women serving in the Armed Forces need the right nutrition to stay healthy and perform their duties. These rations cost money to ship and store, especially at some of America's remote forward operating bases. This is especially true for animal products like beef, poultry, and milk. In response, Congress has asked the US Navy to launch a program offering cost-effective vegan alternatives to meat.
My latest for @MilitaryTimes || The Navy might be required to serve vegan meat on some bases https://t.co/FR7mVtne2v

— Hope Hodge Seck (@HopeSeck) July 18, 2022
The National Defense Authorization Act of 2023 allocates funding for the US Department of Defense (DoD) for the research and development of vegan "meats" for America's military. The bill, HR 7900, requires Carlos Del Toro, Secretary of the US Navy, to "establish and carry out" the program offering plant-based proteins.
Three years after the March 1, 2023 launch date, Del Toro will have to report the consumption rate of the alternative food products. Additionally, the naval secretary will provide an analysis of expenses related to the shipment and storage of the meat alternatives and any necessary information to expand the use of these plant-based proteins at other US bases.
While the US military enjoys the world's largest budget, it still tries to save money where it can. The DoD has more reason now than ever to find any way it can to cut back as the Bureau of Labor Statistics has the inflation rate at 9.1% — the highest it's been in four decades. This has sharply increased the price of groceries, especially meat.
Still, some people question whether other motives could be at play. The Chinese Communist Party (CCP) has reportedly been quietly buying up US farmland, possibly in an attempt to gain control over American agricultural policy. Given that proposed changes appear to follow the CCP's past model, could the shift be more about foreign interests and less about serving our troops?
Copyright 2022, UnitedHeadlines.com