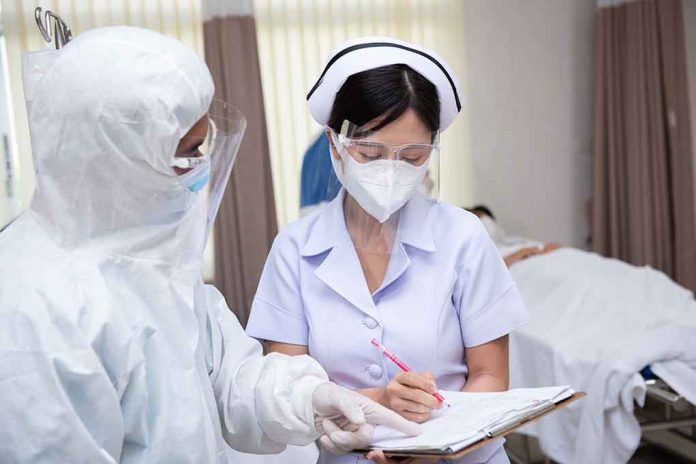 (UnitedHeadlines.com) – China is currently having a surge of COVID-19 that is its greatest ever since the pandemic began. On April 2, the country officially reported the first deaths in over a year. The National Health Commission stated there had been 4,638 deaths from the virus on the Chinese mainland.
While the causes of death differ, opaqueness from authorities in #Shanghai has frustrated locals, whose grievances have been quickly building as they struggle to survive under the #CCP regime's heavy-handed "zero-COVID" #Lockdown policies. https://t.co/xpwdHIAck5

— The Epoch Times – China Insider (@EpochTimesChina) April 6, 2022
According to the New York Times, some experts think China intentionally underreports its cases and deaths. The number reported on April 2 was only two additional deaths since the previous report. Plus, the difference in numbers between China and other countries is disproportionate. The Epoch Times reports citizens as saying hospitals are hiding deaths and lying about the real number of COVID-19 victims.
Chinese officials claim their zero-tolerance approach to the virus has allowed them to prevent a high death toll. The policy requires implementing strict lockdowns in areas that have any positive tests. With about three-quarters of the country's regions suffering under this current outbreak, adhering to the lockdown procedures is challenging.
In response, health officials have loosened guidelines. They no longer make people who test positive but have mild symptoms go to the hospital. Instead, they will go to an isolation facility.
However, the country did just lockdown in its financial district. Officials first tried shutting down half of the city at a time, but on April 5, they extended the orders to put the whole area under restriction due to high positive cases.
Copyright 2022, UnitedHeadlines.com