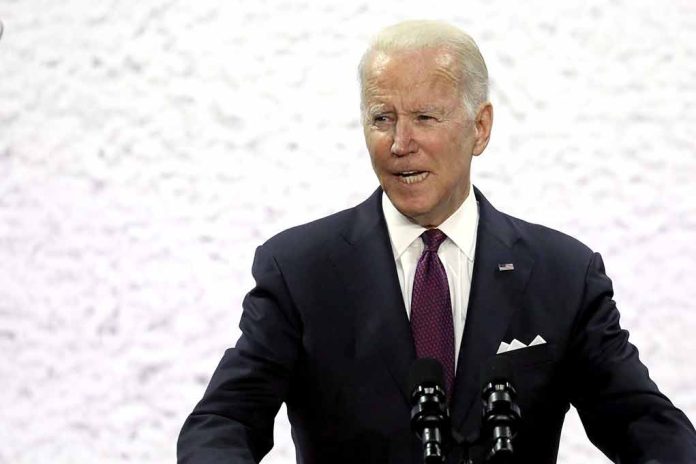 (UnitedHeadlines.com) – After President Joe Biden depleted the country's strategic petroleum reserves to the lowest level since 1983, experts are saying it will be a "slow process" to refill them.
In an effort to combat rising prices in 2022, the Biden administration ordered 211 million barrels of oil to be released, including the last release of 180 million barrels which was five times greater than the previous authorized release.
Some experts are saying that it "could take decades" to refill the reserve supply to its 2009 levels. In order to refill the reserves, 300 million barrels of oil would have to be purchased. The price of oil that is currently in the reserves is $29.70 per barrel, while the current cost per barrel is about $75.
While Energy Secretary Jennifer Granholm said the administration would refill the strategic petroleum reserves, she acknowledged it would not be completed in the near future, stating that it was unlikely the reserves would be replenished before the end of Biden's current term as president.
A spokesperson for the Department of Energy said the goal of the administration is not to restore it to the levels before Biden took over, but to recover the 180 million barrels of emergency sales. In order to recover the 180 barrels, a planned sale of 140 million barrels through fiscal 2027 has been canceled. Another 12 million barrels are being purchased by the Biden administration by August.
In a May letter to the Government Accountability Office, both House, as well as Senate Republicans, requested an audit into the management of the strategic petroleum reserves by the Department of Energy. The letter says the "mismanagement" of the reserves leaves the country "vulnerable to energy supply disruptions."
Currently, there are 346.8 million barrels in the strategic petroleum reserves, which is the same as 18 days' worth of oil. The strategic petroleum reserves, which are underground salt domes, have a capacity to store 714 million barrels. Former President Gerald Ford established the strategic petroleum reserves in 1975.
Copyright 2023, UnitedHeadlines.com