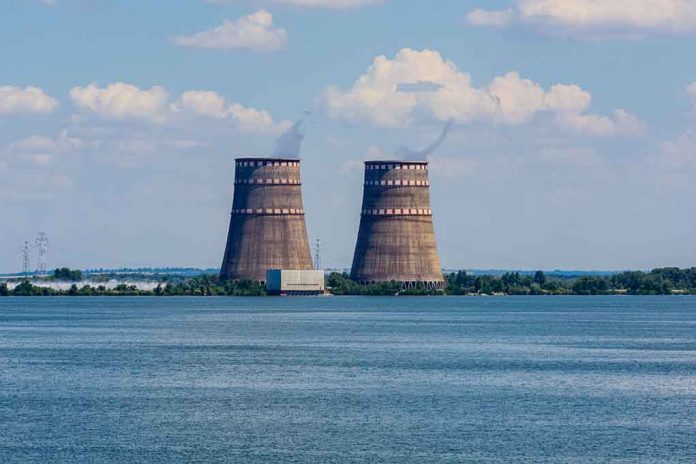 Power Plant Disaster? UN Secretary Issues Dire Warning
(UnitedHeadlines.com) – The war in Ukraine has the world on edge, with fears of another World War beginning to circulate. There's a new level of concern after a recent strike damaged a nuclear power plant in Ukraine — leading to both sides pointing their fingers at each other.
Fears grow of nuclear catastrophe after attacks on Russian-controlled power plant in Ukraine, @psmith & I report – https://t.co/Ieeq0PsV5b

— Josh Lederman (@JoshNBCNews) August 8, 2022
Russia gained control of the plant in Zaporizhzhya, Ukraine, just a week after the invasion began. The soviet-era nuclear facility supplies power to the Kherson and Zaporizhzhya regions. Ukraine claims the invading force recently shelled the site and has called for its demilitarization. Meanwhile, Russia blamed the shelling on Ukraine's 44th artillery brigade.
No matter which side is telling the truth, the plant suffered damage and left tens of thousands without power. United Nations Secretary-General Antonio Guterres called for international inspectors to have access to the embattled site. Members of Ukraine's Parliament have noted the potential fallout of a serious catastrophe striking the power plant. They claim it would likely kill 3 million people and put tens of millions more at risk due to radiation.
If Russia already controls the plant, why would it shell the facility? Regardless, UN Secretary-General Guterres has the right idea, calling any attack on a nuclear plant "suicidal."
Will Russia allow the international community to observe the site? Will the plant become demilitarized? There is much more at stake here than simply winning or losing the war.
Copyright 2022, UnitedHeadlines.com