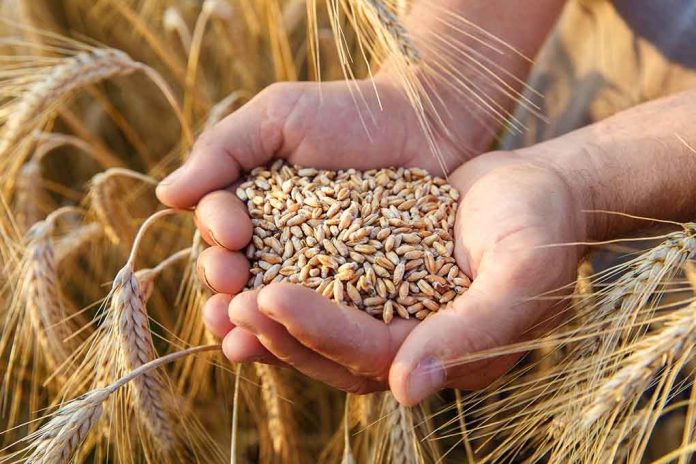 (UnitedHeadlines.com) – The United Nations (UN) has expressed concern that the conflict between Ukraine and Russia might endanger the world's food supply. The region produces a tremendous amount of grains and vegetable oil. Cutting off that supply chain or the production of these goods stands to increase food insecurity in other parts of the world.
Sounding the Alarm
The Food and Agriculture Organization (FAO) Food Price Index showed that food prices were up 12.6% in March and 33.6% over March 2021. They were already at the highest level seen since 1990 before that point in time. The UN believes this shift reflects the impacts felt due to the Russia-Ukraine conflict.
During a UN Security Council meeting on March 29, officials said the crisis in Ukraine threatens "global food security." Decreased production as a result of the conflict triggers higher prices, which slows the flow of critical goods.
Those impacts become more serious every day the conflict continues, according to Joyce Msuya, Assistant Secretary-General for Humanitarian Affairs and Deputy Emergency Relief Coordinator.
The Impact of the Russia-Ukraine Conflict
Executive Director of the World Food Programme David Beasley explained that Ukraine and Russia are responsible for 30% of the world's wheat supply, 20% of its corn supply, and 70-80% of its sunflower oil supply. If these products never leave the region, it will cause shortages, increasing demand, and prices.
There is also concern over fertilizer; Russia and Belarus are leading global suppliers of this key agricultural product. FAO Director-General Qu Dongyu expressed concern that increased supply prices could ultimately result in lower production, which would, in turn, increase food prices.
Qu warned of a global food crisis on March 8. He additionally noted that "the purchasing power of vulnerable consumers and countries has further decreased" due to the rising fuel and food costs.
Potential Solutions
Qu is also calling for the avoidance of a return to 2008's "counterproductive policies." He wants to keep the global trade system running without taxation or restrictions and help vulnerable countries map out efficient fertilizer use. The director-general also suggested working to minimize the spread of animal diseases and create social protection plans. He then pushed for minimizing disruptions through improving market transparency and communication.
While the poorest countries will likely feel these impacts first, the crisis will eventually hit every country. Monetary losses could be staggering, creating instability and even resulting in the loss of lives.
Ending the conflict would be the best solution. Yet, after multiple negotiation meetings, Russia appears disinterested in establishing peace. Will the impact on the food supply be enough to get other countries involved in the situation if Russia and Ukraine cannot come to terms?
Copyright 2022, UnitedHeadlines.com