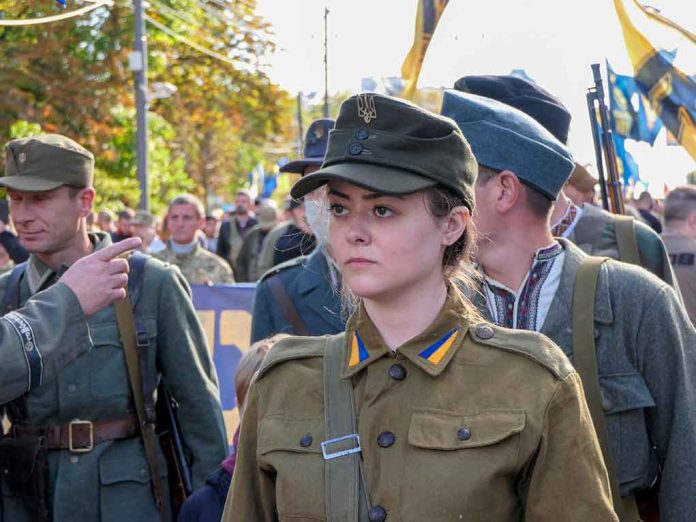 (UnitedHeadlines.com) – Several people lost their loved ones during Russia's annexation of Crimea in 2014. In 2015, widows of the conflict created the Tragedy Assistance Program for Survivors (TAPS) Ukraine, modeling it after a US nonprofit under the same name. Now, those brave women are back in the action as they move to the front lines providing aid to those defending their sovereignty.
Ukraine war widows providing aid on the front lines https://t.co/f0vT5yhwQU

— USA Today Sun🗨️ (@usatodaysun21) March 23, 2022
The peer-based support program, full of widows and their families, has been providing food and medicine for roughly 10,000 people every day on top of trying to meet the needs of Ukraine's armed forces, according to Fox News.
Bonnie Carroll, the founder of TAPS, mentioned that people in the program have already lost loved ones, adding now they're in a fight to avoid losing their homes and their land as well. Carroll stated that members are helping just about everyone at this point as they're all in the fight for freedom.
With their sovereignty at stake, these individuals are putting everything on the line, never knowing when a rocket attack could end their lives. Their work seems to be paying off though. Carroll mentioned they've received many heartwarming messages, indicating that the aid TAPS is providing is helping Ukraine and inspiring its people.
Copyright 2022, UnitedHeadlines.com