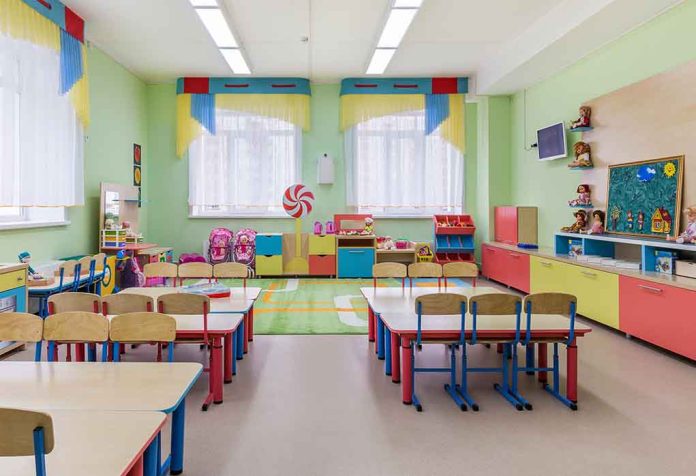 (UnitedHeadlines.com) – Tensions continue to build along the Russia-Ukraine border. In the past week, Ukraine was the victim of bombardment. Officials indicate a kindergarten in the Ukrainian town Stanytsia fell victim to the attack as Western leaders weighed in on the developing situation.
The Ukraine Joint Forces Operations posted on Facebook that Russian-backed separatist forces were responsible for the shelling that struck a kindergarten on February 17. Local reports mentioned children were present but were unharmed, although two adults may have suffered concussions.
Russia-backed forces shelled the music room of a kindergarten in far-eastern Stanytsia Luhanska, Luhansk region, at 9am this morning, according to local reports, local city admin, & NGO Proliska. Children were present but unharmed. Two teachers said to have suffered concussions. pic.twitter.com/8zjX2OvatV

— Christopher Miller (@ChristopherJM) February 17, 2022
Separatists argued they were the victims of several Ukrainian attacks over a period of 24 hours, claiming they launched four attacks.
Western leaders, such as President Joe Biden and United Kingdom Prime Minister Boris Johnson, spoke about the ongoing situation and the possibility of an invasion from Russia and an all-out war. Johnson echoed Biden's concern that Russia would use a "false-flag" to give a reason for their invasion of Ukraine. The UK Prime Minister seems to believe that this is their "false-flag" operation. Johnson noted Russian retaliation might be coming, heightening fears of more violence and potentially full-scale war.
Across the pond, officials in America claim to have evidence suggesting a Russian invasion is inevitable, reigniting Biden's prior narrative. While calling the shelling troubling, Lloyd Austin, US Secretary of Defense, explained that officials have warned Russia might pull something like this, warning that the US will continue to observe the situation closely.
Copyright 2022, UnitedHeadlines.com