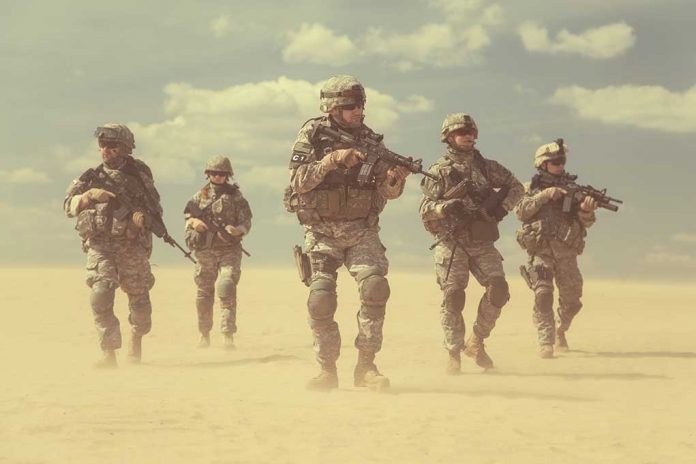 (UnitedHeadlines.com) – President Joe Biden's August 31 deadline for departing Afghanistan is just around the corner. Yet, thousands of US citizens and allies remain trapped in the Taliban-controlled country. The US military recently responded with an ongoing operation that seeks to finalize the complicated extraction before September arrives.
Outside the Walls
Outside the walls of the Kabul Airport, 169 Americans gathered at a hotel to wait for rescue. It finally came in the form of three CH-47 Chinook helicopters. Troops first lifted the citizens from their perch, moving them to the airport for processing shortly afterward. It was the first known instance of the US military conducting operations outside Hamid Karzai International Airport's walls.
The Plan
Pentagon spokesman John Kirby went on record saying they originally intended to pull people from Baron Hotel through the Abbey gate, the latter of which you can see from the hotel. However, a large crowd formed between the two zones, and the nearly 169 Americans involved in the extraction didn't feel confident in their ability to navigate the short distance. Kirby says commanders immediately responded by sending three choppers in to rescue the people.
Operation Promise Kept
Another rescue operation called "Operation Promise Kept" sought to retrieve an Afghan police officer by the name of Mohammad Khalid Wardak. He directly aided the US in its efforts to maintain stability in Afghanistan for several years. Former Bush staffer and congressional Chief of Staff Robert McCreary says American forces could keep their promise, rescuing the man under cover of night.
Others in Action
While US troops continue to focus closely on the area directly around Kabul's airport, reports show that British and French special forces are also extracting citizens from Afghanistan's capital. President Biden acknowledged the rescue mission and added that the US would ensure the safety of its citizens and those of its allies. However, he did not confirm whether future operations would seek to rescue those located further away within the region.
Joint Staff Deputy Director for Regional Operations Major General Hank Taylor told the Military Times America hasn't yet negotiated safe passage of troops attempting rescue missions outside the airport. We can only hope that everyone can get out safely before the deadline.
Copyright 2021, UnitedHeadlines.com