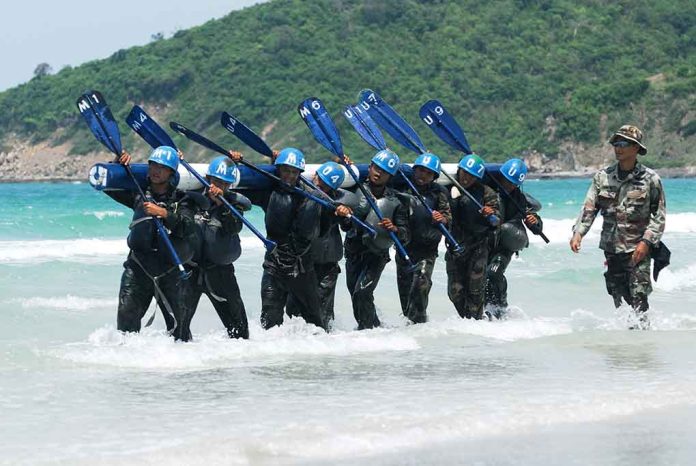 Report Says Navy SEAL Candidate Died from Pneumonia Complications
(UnitedHeadlines.com) – Navy SEALs undergo grueling training, a process that ensures only the most capable candidates join their ranks. The recent death of one young sailor has brought to light just how horrific conditions can be, particularly during the notorious "Hell Week." Kyle Mullen reportedly suffered for days, laboring to breathe and experiencing disfiguring edema, before his body finally gave out on him. An investigation confirmed the young man died "in the line of duty."
According to The New York Times, the narrative surrounding the days before Mullen died varies greatly depending on the source. Medical staff insists the sailor appeared healthy during their checks, but his peers say he was in obvious distress. Multiple attempts to get the candidate on-site medical attention got them nowhere, and sources allege their instructors implied calling 911 for civilian intervention would cost the young man his future spot as a SEAL.
Despite being visibly unable to breathe and swollen to the point where a fellow sailor likened his appearance to that of "the Michelin Man," Mullen refused to halt his training. The decision cost him his life.
Navy SEAL candidate died of pneumonia after training exercise, report says https://t.co/OUmLG8kDO1

— UPI.com (@UPI) October 12, 2022
The Navy says authorities later found human growth hormone and testosterone in Mullen's car, but toxicology reports showed no evidence he'd used either. Coverage from UPI suggests the young man might have suffered from a pre-existing heart condition. Officially, he died of acute pneumonia.
In light of the sailor's death, the Navy ordered an independent investigation into its branch's training methods to determine whether the rigorous regimen went too far.
Copyright 2022, UnitedHeadlines.com