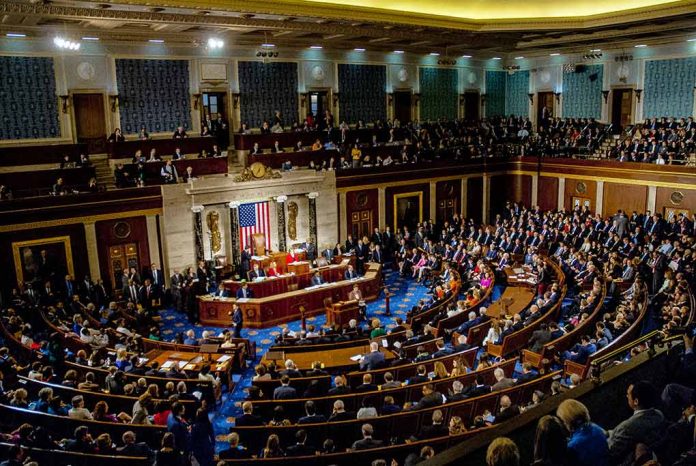 (UnitedHeadlines.com) – The Senate failed to get enough votes on June 21 to overturn President Joe Biden's veto of a resolution that would have overturned his administration's new EPA rule regarding truck pollution.
In the Senate vote, which was 50-50, West Virginia Sen. Joe Manchin voted with the Republicans to overturn Biden's veto. He also voted with them in April.
The new EPA rule will set stricter emission standards for a broader range of medium-duty and heavy-duty trucks starting with the model year 2027. It will apply to vehicles, including delivery trucks, refuse haulers, motor homes, transit, shuttle, school buses, and tractor-trailers. The new rule will cap yearly emissions of pollutants such as nitrogen oxides. By 2045, nitrogen oxides will be cut by over 50 percent. Supporters of the bill claim this will result in 2,900 fewer premature deaths, that children will lose 1.1 million fewer school days, and will bring $29 billion in annual net benefits.
Existing rules which ensure emissions reductions in long-term road use are also being changed. Part of the new rule included emission-related warranties, test procedures, and regulatory useful-life requirements, all toughened.
The EPA said the new regulations were needed because of the emissions threat to public health. The first changes in more than two decades, the new standards are 80 percent tougher than current standards. The Biden administration's new rule was adopted in December 2022.
Those in support of the new rule point to its health benefits. While those who oppose the new rule say, it will add to inflation by raising the cost of goods.
Overturning the proposed rule passed in the Senate, 50-49, in April and the House, 221-203, in late May. Biden went on to veto overturning the rule. Overriding his veto would have required a two-thirds majority vote in both the House and the Senate.
Copyright 2023, UnitedHeadlines.com