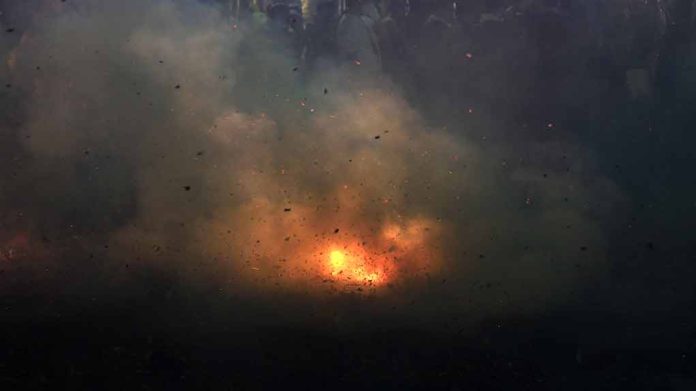 (UnitedHeadlines.com) – A missing F-35B left officials scrambling to find the fighter jet.
Though the pilot ejected from the F-35B Lightning II jet Sept. 17, a debris field wasn't located until Sept. 18. The pilot of the F-35B Lightning II jet ejected safely from the jet, which belonged to a training unit of the 2nd Marine Aircraft Wing. Joint Base Charleston Jeremy Huggins spokesman stated authorities believed the jet remained airborne for some time as it was in autopilot when the pilot ejected from the jet.
The FAA, Civil Air Patrol, units, and leaders of the Navy and Marines, as well as local South Carolina law enforcement members, helped Joint Base Charleston to perform ground and air searches to locate the $100 million jet. A plea to the public to help locate the missing jet was made before a debris field was located in Williamsburg County, about two hours northeast of the airbase in North Charleston, South Carolina. Search patterns over the area are being flown by a Navy Beechcraft UC-12M Huron as well as a Civil Air Patrol Cessna.
Joint Base Charleston and Marine Corps Air Station Beaufort had been working together to "locate an F-35 that was involved in a mishap" on Sept. 17. According to the 2nd Marine Aircraft Wing spokesperson Captain Joe Leitner "The mishap is currently under investigation."
The missing F-35 caused many to take to social media wondering how you lose a jet. In a Twitter post, South Carolina Rep. Nancy Mace wrote, "How in the hell do you lose an F-35?" Mace asked if there was "a tracking device."
The F-35 is described on the Lockheed Martin website as the "most advanced fighter jet in the world." There are three single-seat variants of the F-35 that include the conventional takeoff and landing jet known as the F-35A, the short takeoff/vertical landing variant known as the F-35B as well as the F-35C carrier.
Copyright 2023, UnitedHeadlines.com