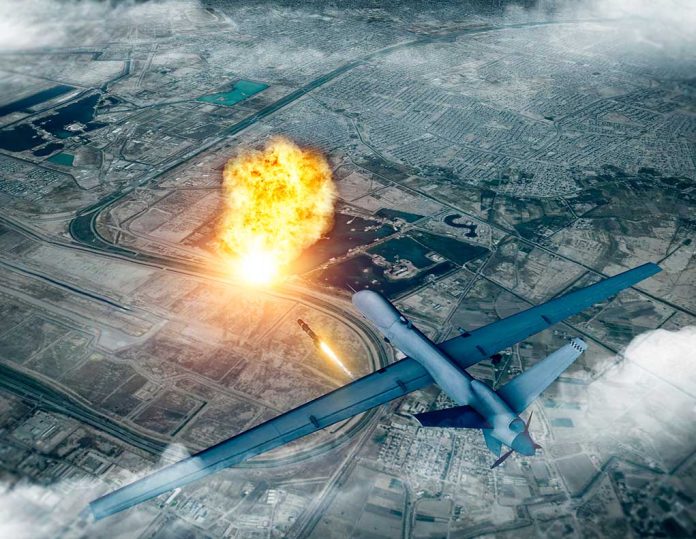 US Military Confirms Giant Raid
(UnitedHeadlines.com) – The United States conducted a carefully coordinated attack, starting on October 5, during which special forces took out multiple Islamic State (IS) operatives in Syria. The move began with boots on the ground in one region and ended with an airstrike in another to reduce the religious extremists' attacking power throughout the country. Officials say they killed multiple ISIS officials between the two operations.
Successful Raid
US troops traveled in the middle of the night via helicopter to an area in Syria near Qamishli. Once there, they killed two IS members, one of whom was a high-ranking official, and detained two others. The deceased official, Rakkan Wahid al-Shammari, had smuggled weapons and fighters for the terrorists' cause. He also reportedly beheaded two women who fought for the US-allied, Kurdish-led military group, the Syrian Democratic Forces (SDF), organizing local sleeper cells.
In all, 13 helicopters carried about 200 US troops in the first raid the United States had attempted on Syrian soil since President Bashar al-Assad assumed power in 2000.
NBC News reported Russian troops fighting for Syrian forces were also in the area. The Kremlin has sided with al-Assad's regime throughout much of Syria's civil war, which began as a product of its leader's authoritarian ruling methods and support of the Islamic State's ongoing presence. Unsurprisingly, US officials opted not to inform Russian forces of their plans.
US forces still battled some resistance. During the operation, which lasted multiple hours, troops engaged in firefights with members of the Syrian army.
Coordinated Air Strike
At 6:23 p.m. the following evening, the US military had other forces in northern Syria executing an air strike. The attack took out two notable ISIS members. Abu' Ala had been Syria's deputy leader for the IS, making him one of the organization's top five leaders. The other focal target, ISIS official Abu Mu'Ad al Qahtani, had reportedly worked in "prisoner affairs."
New York Times: "U.S. Forces Kill Senior ISIS Leaders in Syria, Officials Say" https://t.co/D2r03iF118

— Evan Kohlmann (@IntelTweet) October 7, 2022
No civilians suffered any injuries in either attack, and US troops completed their operation unscathed. Officials credit the time and care they took to gather intel before they planned their moves, spending over 1,000 hours in that effort. Members of the SDF had scoured the Al Hol detention camp, during which time they arrested over 300 ISIS members among the roughly 60,000 detainees. During the massive intelligence sweep, they also confiscated over 50 pounds of explosives and numerous other supplies.
Copyright 2022, UnitedHeadlines.com