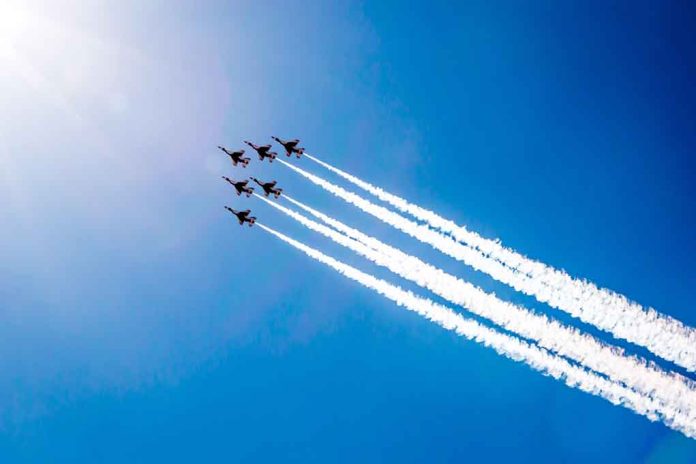 (UnitedHeadlines.com) – A U.S. Air Force American MQ-9 Reaper drone was forced down by a Russian fighter jet on March 14 over the Black Sea, according to the United States military.
A statement which European Command issued said while flying over international waters, the Russian Su-27 aircraft hit the drone's propeller when one of two Russian aircraft flew intentionally in front of the drone. European Command also said the Russian aircraft dumped fuel on the drone. The actions led to the U.S. bringing the drone down.
Brig. Gen. Patrick Ryder, a  Pentagon spokesman, added the collision occurred around 7 a.m. Central European Time after 30-40 minutes of the Russian aircraft flying "in the vicinity" of the drone.
Commander of US Air Forces Europe and Air Forces Africa Air Force Gen. James B. Hecker said the drone was conducting routine operations.
After the incident, Anatoly Antonov, Russian Ambassador to the U.S., was requested at the State Department. Antonov said Russia does not want a confrontation between Russia and the U.S.
The U.S. has not recovered the drone and is not sure it will be able to be recovered, according to John Kirby, National Security Council communications coordinator. Kirby also said National security adviser Jake Sullivan briefed President Joe Biden about the incident on March 14.
Kirby stated that other intercepts between Russian and U.S. aircraft over the Black Sea had occurred recently.
Though the Russian and U.S. military has operated aircraft over the Black Sea since Russia invaded Ukraine, this incident is the first time direct contact has been made between plane. Reaper drones, which can fly up to 50,000 feet, have been operated over the Black Sea by the U.S. since before the war began. They can gather information and do reconnaissance.
Copyright 2023, UnitedHeadlines.com