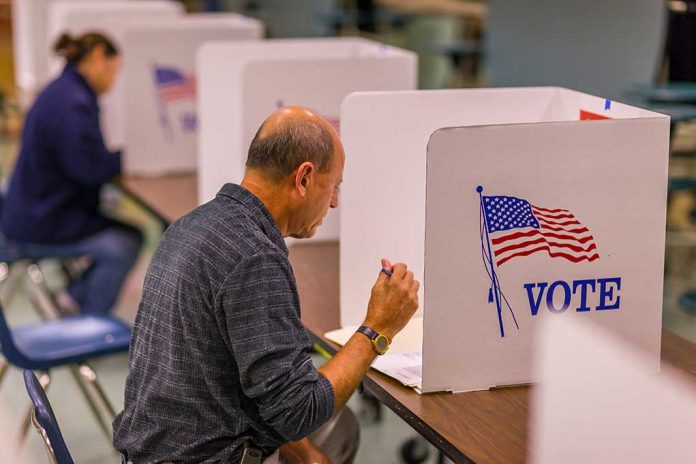 (UnitedHeadlines.com) – Republican lawmakers in Texas have been working to pass new measures to protect future election integrity in the wake of the highly disputed 2020 presidential election. However, they could not pass Senate Bill 1 and its companion measure, House Bill 3, by the end of the legislative session in July.
Republican Gov. Greg Abbott called for a special legislative session in August to complete work on the bills. On August 12, the Senate completed that task and passed its replacement bill, SB1, at about 9 a.m. after Democratic state Sen. Carol Alvarado filibustered the measure for about 15 hours.
UPDATE: Texas Senate swiftly passes SB1 voting reform bill immediately after Houston Democrat's 15-hour filibuster #sb1 #txlege

Read more: https://t.co/CSLCKgoZxK

— ABC13 Houston (@abc13houston) August 12, 2021
Signed into law, SB1 would add new identification requirements for mail-in voting. Under the new standards imposed by the bill, Texans would have to provide the last four digits of their social security number or their driver's license number on their mail-in ballot application. Then, they would have to provide matching information when they submit their ballot so election officials can verify and accept them.
SB1 would also
Block local election officials from sending out unsolicited mail-in ballot applications to eligible voters.
Expand the role of poll watchers in future elections, making it more difficult to remove them arbitrarily.
Ban the type of drive-thru voting used at 10 polling locations in the Houston area in 2020.
Discontinue 24-hour voting.
Meanwhile, Texas House Democrats have blocked passage of its companion bill, HB3, by breaking quorum. In July, more than 50 of them fled to Washington, DC, as part of an apparent publicity stunt, and 26 of them have vowed to stay there as long as it takes to block HB3's passage.
However, on August 12, Republican House Speaker Dade Phelan issued civil arrest warrants for the missing Democrats as part of an effort to force them to do their jobs and return to the House Chamber.
We will keep you updated as new information becomes available in this breaking news story.
Copyright 2021, UnitedHeadlines.com