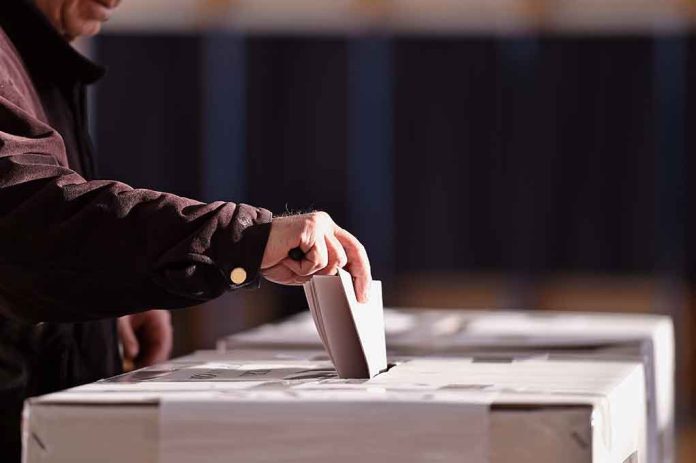 (UnitedHeadlines.com) – The Tennessee House voted April 6 to expel two of three lawmakers who were involved in a March 30 protest on the floor of the House. Protesters gathered at the State Capitol to push for votes on gun control after a Nashville school shooting.
From the floor of the House, Rep. Justin Jones, Rep. Gloria Johnson and Rep. Justin Pearson led a power to the people chant. All three were accused by the Republican supermajority of breaking the rule of conduct and decorum in the House. Before holding the vote to expel the lawmakers the three were stripped of committee assignments.
Before the vote, a 7-minute video which showed the protest that was held on the House floor was shown, after Rep. Johnny Garrett moved to have it played. In the video, the three lawmakers, Johnson, Jones and Pearson, are shown speaking on the floor of the House, by using a megaphone Jones brought to amplify their voices. There were some legislators behind them, and the voices of protestors was heard in the background. Filming from the floor of the House violates the rules, and the video was questioned by Democrats.
Before the vote for each of them, each of the three lawmakers was given time to speak.
One the youngest lawmakers in Tennessee, Jones, who is 27, was expelled first, with a 75-25 vote. The next vote to expel Johnson, 60, was 65-30, failing by one vote to get the two-third majority vote required. Pearson, who is 28, was expelled last, with a vote of 69-26.
Before April 6, only eight lawmakers had been expelled by the Tennessee House, with six being lawmakers who refused to acknowledge the citizenship of formerly enslaved Black people, one who was convicted of bribery and one for sexual misconduct. In any state legislature, forced expulsion is rare.
President Joe Biden spoke out condemning the Tennessee House for expelling the members.
Copyright 2023, UnitedHeadlines.com