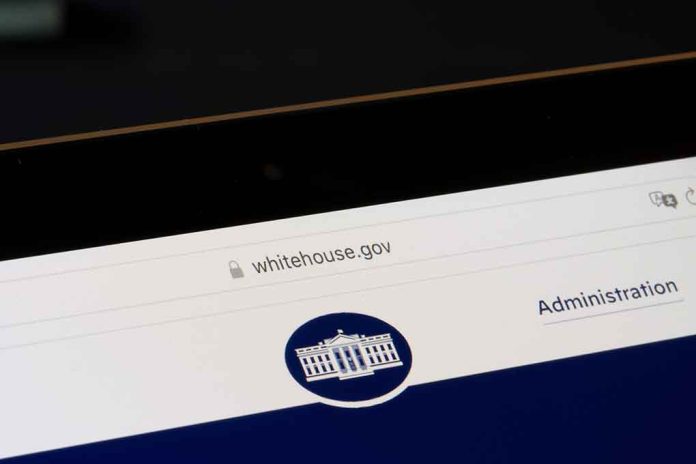 (UnitedHeadlines.com) – Two members of the White House press team are the latest departures to be announced from the White House. Press Secretary Karine Jean-Pierre's Chief of Staff Robbie Dornbush as well as her Press Assistant Megha Bhattacharya were leaving the White House's press team.  
Bhattacharya has been a member of the White House staff for a year, since February 2022. According to Jean-Pierre, Bhattacharya will be taking a job at the State Department.
While Dornbush worked as a member of the White House press team for nine months. There is no word on where Dornbush will be working next.
In announcing both departures Feb. 22, Jean-Pierre thanked both Bhattacharya and Dornbush, referring to both as valued members of her staff.
The two staff members are the latest departures from the Biden administration. The two most high profile departures were staff members who had been involved since President Biden took office, former White House press secretary Jen Psaki and former director of the White House Office of Public Engagement Cedric RIchmond. Both left in May 2022.
Former Assistant press secretary Vedent Patel, the former White House rapid response director Mike Gwin and former chief of staff Amanda Finney also left the press team in 2022. All three left in June.
Over the last two years, the Biden administration also saw the departure of deputy director of communications Pili Tobar, White House staff secretary and deputy assistant to Biden Jessica Hurtz and deputy press secretary TJ Ducklo. 
Most recent departures in the Biden administration, which occurred after the 2022 midterm elections, include Biden's communications director, Kate Bedingfield, whose departure was announced Feb. 10, as well as Biden's first chief of staff Ron Klain, whose departure was announced in January. A Biden administration top cyber official, Chris Inglis, also announced his departure Feb. 16.  All three had been with the administration since Bident took office.
Copyright 2023, UnitedHeadlines.com