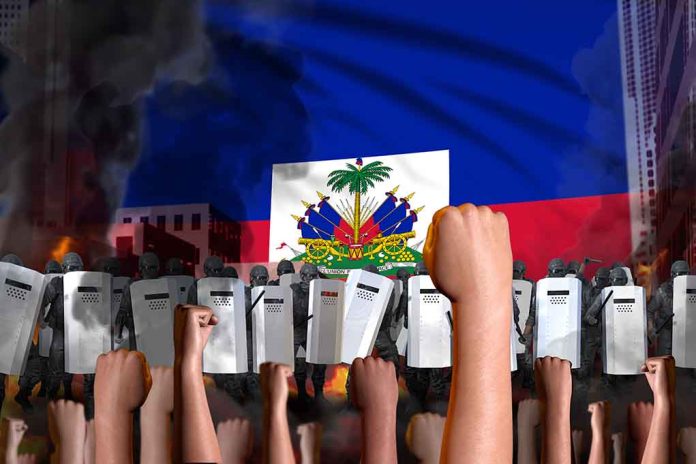 (UnitedHeadlines.com) – After over a month of uncertainty and high-priced demands, two kidnapped missionaries will be heading home. Haiti took the spotlight on October 16, when gang members kidnapped and took hostage one Canadian and 16 US citizens representing Christian Aid Ministries.
The gang, 400 Mawozo, reportedly wanted a $1 million ransom per person and had threatened to start killing hostages if no one complied. Gang-related kidnappings have become a serious problem in the crime-stricken country, which has become a virtual warzone due to political turmoil and economic woes.
Two hostage missionaries have been freed in Haiti, according to their organization, after 17 were kidnapped over a month agohttps://t.co/yrMqXCBrj8

— CNN Breaking News (@cnnbrk) November 21, 2021
Christian Aid Ministries was able to confirm the hostage release on November 21, but they had no other details to share. The missing missionaries, a total of six men, six women and five children, ranged in ages from 48 years old to 8 months. The group had been on their way from an orphanage their ministry had been aiding when the kidnappers attacked.
There's still no word on the remaining hostages, but US officials have reaffirmed that, per the country's policy, they won't be considering any ransom negotiations. Christian Aid Ministries is holding out hope that the rest of the kidnapping victims will return home soon as well, and they have expressed faith that good will prevail. The group asks for continued prayers for the victims and their families.
Copyright 2021, UnitedHeadlines.com