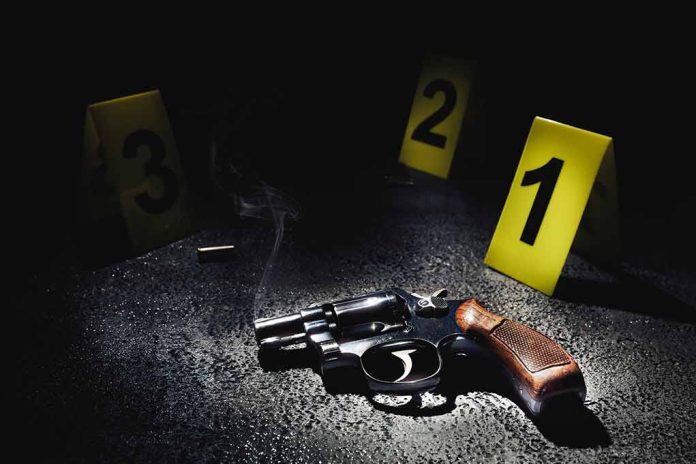 (UnitedHeadlines.com) – Two men have been arrested in New Mexico and charged in connection with a Sept. 6 shooting that killed an 11-year-old boy and critically injured another.
According to Albuquerque Police Chief Harold Medina, Jose Romero, 22, and Nathen Garley, 21, were charged in connection with the shooting outside a baseball stadium in Albuquerque that killed Froylan Villegas, 11, as well as paralyzed Tatiana Villegas, his cousin, from the waist down.
"These cowards," Medina stated, "killed an innocent child." Medina added that the police believe that the shooting occurred after "these cowards mixed up the two vehicles."
During the Albuquerque Isotopes game, Romero and Garley allegedly had an argument with a man who drove a white Dodge pickup truck, according to Albuquerque Police spokesman Gilbert Gallegos. Romero and Garley allegedly pursued the wrong truck and shot from a black Dodge Durango SRT at the vehicle belonging to the Villegas family. According to Gallegos, bullets did not hit Froylan's mother and infant brother who were also in the truck.
Gallegos stated that social media and cell phone data revealed that the man Romero argued with during the game had left an Instagram message "indicating they shot at the wrong truck."
Both Romero and Garley are members of a local gang, according to police.
Romero was taken into custody on Sept. 21. According to State Police Chief W. Troy Weisler, Garley was taken into police custody on Sept. 13 after state police found him returning from Arizona with around 100,000 fentanyl tablets as well as a gun in the vehicle.
In response to the shooting, New Mexico Gov. Michelle Lujan Grisham issued an executive order banning firearms from being carried in public in Albuquerque as well as the surrounding areas. A temporary restraining order blocking the governor's order was issued by U.S. District Judge David Urias who said the order caused irreparable harm to those unable to carry their firearm in public for self-defense. The governor then amended the order to only include playgrounds and parks where families gather.
Copyright 2023, UnitedHeadlines.com