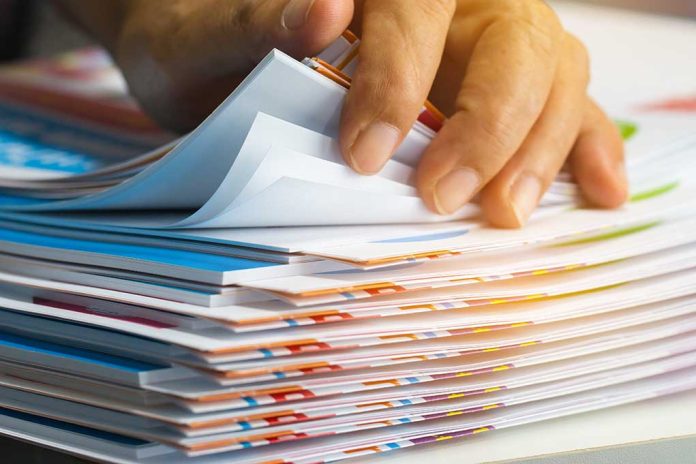 Trump Document Release – 23,000 Pages!
(UnitedHeadlines.com) – As the House Select Committee continues its investigation into the January 6 riot, it finally received the greenlight to sift through thousands of files related to Donald Trump. Despite the 45th President's best efforts to keep them sealed, recent developments are allowing the National Archives to release an estimated 23,000 documents from Trump's time as president. What will investigators find?
Jan 6 Panel To Get 23,000 Emails And Files From Trump White House After Biden Declines Executive Privilege – https://t.co/wu9IeHJPXK

— Political Dig (@PoliticalDig) May 12, 2022
Trump's efforts to assert executive privilege over the documents hinged on Biden allowing it, which Biden decline to do. The current President believes releasing the documents is in the best interest of the American people and the nation.
The Washington Post reported that Debra Steidel Wall, Acting Archivist of the United States, informed Trump of the White House's decision, adding the January 6 Committee would receive the documents no later than May 26. Newsweek mentioned the former president has fought tooth and nail to assert executive privilege over documents ranging from emails and personal notes to call logs and presidential diaries.
It's unclear why Trump wants to claim executive privilege; the National Archives have already handed thousands of documents over to the House Select Committee during their January 6 investigation. In fact, The Washington Post's report details how the committee has received a total of around 125,000 documents as well as 995 interviews and dispositions.
Is Trump trying to hide something?
Copyright 2022, UnitedHeadlines.com