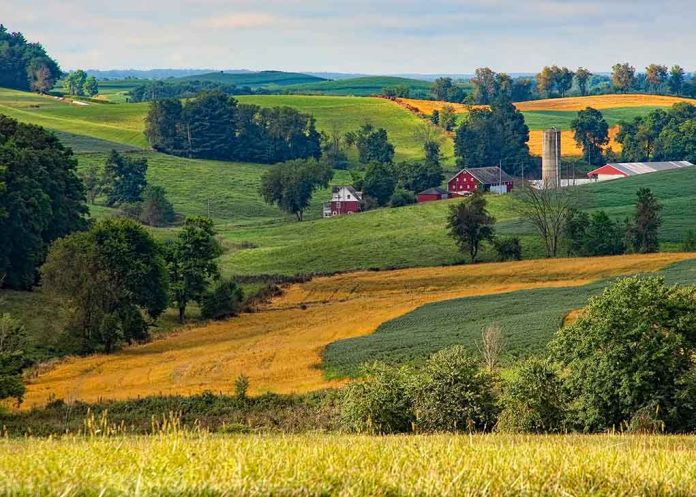 (UnitedHeadlines.com) – Former President Donald Trump visited East Palestine, Ohio Feb. 22, the site of a Feb. 3 train derailment of train cars carrying toxic materials that caused evacuations in the area. In an effort to prevent an explosion, officials decided to burn off the toxic chemicals sending the mixture into the air. 
Residents are concerned with water quality as well as the health and environmental impact to the region. Since the train derailment residents have complained of health effects such as headaches and irritation in their eyes. Some residents have noted sick wildlife, pets and dead fish and are seeking answers. Environmental officials have been conducting tests on water and air and say dangerous levels of the toxins have not been detected. EPA Administrator Michael Regan has visited the area to try and assure residents that the water and air is safe.
FEMA intends to deploy more resources to the area, according to Ohio Gov. Mike DeWIne.  Norfolk Southern is also expected to pay for the cleanup cost as well as expenses incurred such as hotels, according to federal officials .
Trump was joined in the small Ohio town of 4,700 by his son, Donald Trump Jr., Ohio Senator JD Vance, East Palestine Mayor Trent Conaway as well as other local officials.
During his speech, Trump criticized the response of the government, noting that President Joe Biden was in Ukraine first before Ohio, and Department of Transportation secretary Pete Buttigieg had yet to visit. He also placed blame on the railroad company itself, Norfolk Southern, for not fulfilling its responsibilities. He also offered criticism as well as praise for the Federal Emergency Management Agency staff.
Trump handed out cleaning supplies and Trump-labeled bottles of water to residents. Trump stopped and spoke with first responders at the local firehouse, then headed to the local McDonald's, where he purchased meals for the first responders.
The visit was documented in video clips posted to Trump's social media platform, Truth Social.
Copyright 2023, UnitedHeadlines.com