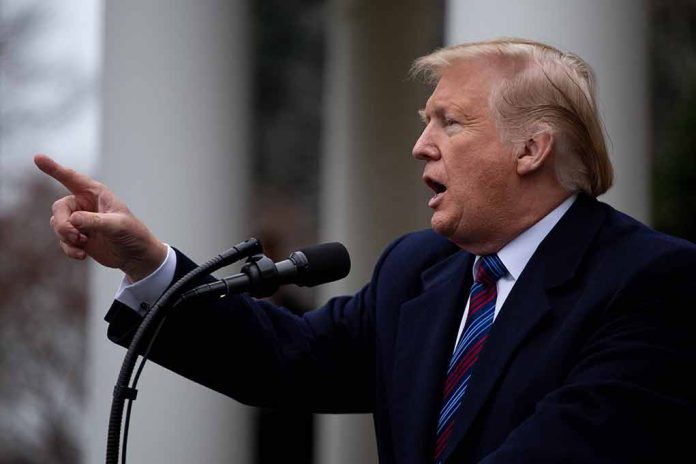 (UnitedHeadlines.com) – Former President Donald Trump's campaign is focusing its efforts on Iowa with the hope of ending Florida Gov. Ron DeSantis' run for the 2024 Republican nomination for president.
Trump, who has visited Iowa seven times so far this year, is set to host a "Team Trump Caucus Commitment" organizing event Sept. 20. This will include meeting campaign volunteers in Maquoketa at the Jackson County Fairgrounds, as well as a speaking gig in Dubuque at the Grand River Conference Center. During the first part of October Trump has three more visits planned to the state as well as a few at the end of October. Alex Meyer, who was part of the political data team for the Republican National Convention, is set to join the Trump campaign as a senior adviser focusing on Iowa as well as Missouri.
According to the ad tracking firm AdImpact, the super PAC supporting Trump, MAGA Inc., spent more than $700,000 on advertising in Iowa for the week of Sept. 18. The Trump campaign states that in Iowa it has 27,500 signed caucus pledge cards as well as 1,500 local volunteers.
A pro-DeSantis PAC is also advertising aggressively in the state. So far, DeSantis has 40 endorsements from Iowa state legislators. He has also visited 58 of the state's 99 counties, campaigning alongside Iowa Gov. Kim Reynolds. According to DeSantis' campaign, it has secured 13,000 signed caucus pledge cards. DeSantis spent time in Iowa on Sept. 16 and 17 and is set to attend another six events in the state on Sept. 23. The pro-DeSantis PAC has bought $15.6 million worth of ads to run in Iowa through November, according to AdImpact.
According to recent polling, Trump is not only the frontrunner nationally but also in Iowa. In state polls, Trump has a 30-point lead over DeSantis.
In a statement, Trump spokesman Steven Cheung said that though polling shows him ahead in Iowa, "Trump's aggressive upcoming schedule" is a reflection of his "continued commitment" to earn the support of voters in Iowa "one voter at a time."
Copyright 2023, UnitedHeadlines.com