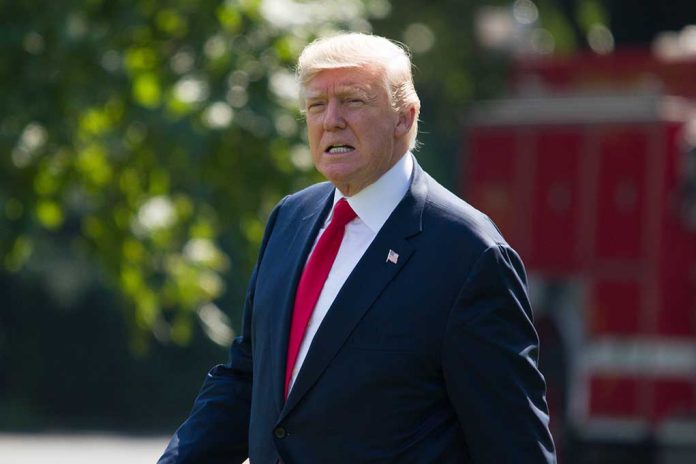 (UnitedHeadlines.com) – Former President Donald Trump may be out of the White House, but he's ever-present on the political stage — and more than willing to make his feelings known. The fiery leader apparently tore into 13 Republicans who supported the infrastructure bill during the National Republican Congressional Committee dinner on November 8.
According to an unnamed source, Trump began his speech by expressing his love for his Republican colleagues. He then made it clear that those warm feelings didn't extend to the 13 members who had voted for Biden's infrastructure bill.
https://twitter.com/mtgreenee/status/1456857849984913410
Nicole Malliotakis (R-NY) later defended her choice to vote for the bill during an exclusive interview with Fox News. She feels the bill is strictly about infrastructure, which is important for older cities such as New York. Malliotakis also dismissed the idea that supporting the $1.2 trillion spending plan was in any way voting against party lines, instead stating that its benefits outweighed the cost.
However, outspoken party members who voted against the bill see it as distinctly socialist and even, as Marjorie Taylor Green (R-GA) recently tweeted, "communist." Representative Lauren Boebert (R-CO) also shared her concerns on Twitter, calling those who voted for the bill "fake Republicans" and "Rhinos."
From Donald Trump's dressing down of GOP members to intense reactions from detractors, the infrastructure bill vote is creating a serious split in the Republican party. The fact that the former leader felt compelled to pull his affections from these individuals in such a visible, public way is particularly notable. His support continues to carry a significant amount of political weight.
Copyright 2021, UnitedHeadlines.com