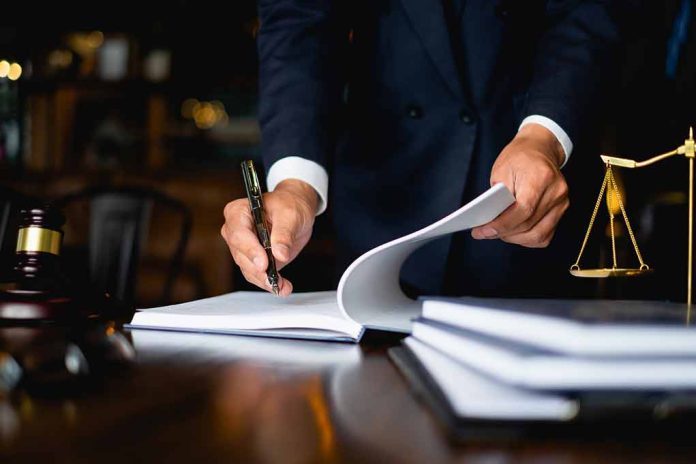 (UnitedHeadlines.com) – Just hours before former President Donald Trump's Aug. 24 surrender in Georgia, he replaced his top Georgia lawyer.
Paperwork filed by Atlanta-based attorney Steven Sadow shows that Trump hired him to replace his lawyer, Drew Findling. Sadow has been described as the "best criminal defense attorney in Georgia."
Sadow has previously challenged Georgia's RICO law, under which Trump as well as his co-defendants have been charged. During a 2021 interview about the potential for Trump to be charged, Sadow criticized the RICO law as a way for evidence to be introduced by prosecutors that would normally not be admissible.
In 2022, he represented Sergio Kitchens, known as rapper Gunna, who was accused in a RICO case of participating in criminal street gang activity. The case was brought by Fulton County District Attorney Fani Willis. After a plea deal was reached for community service, Kitchens was released.
Another Trump attorney, Jennifer Little, is expected to remain on as part of Trump's legal team.
Findling, along with his partner Marissa Goldberg, met previously with Willis to negotiate Trump's bond of $200,000 as well as other pre-negotiated release terms. Findling had been hired by Trump in August 2022.
Sadow stated that Trump is "innocent of all the charges" and that he looks "forward to the case being dismissed" or a jury "finding the president not guilty."
On Aug. 24, Trump surrendered and was booked on 13 felony charges in connection to his attempts to overturn the Georgia 2020 election results. He had his fingerprints taken, weighed, and had his mugshot recorded, which has since been released to the public.
Trump and 18 co-defendants were charged by Willis in a 41-count indictment related to their alleged efforts to overturn the 2020 election results in Georgia.
In his other cases, Trump has also made changes to his legal team. Trump removed two of the top attorneys who were representing him in the case involving the alleged mishandling of classified documents in June.
Copyright 2023, UnitedHeadlines.com