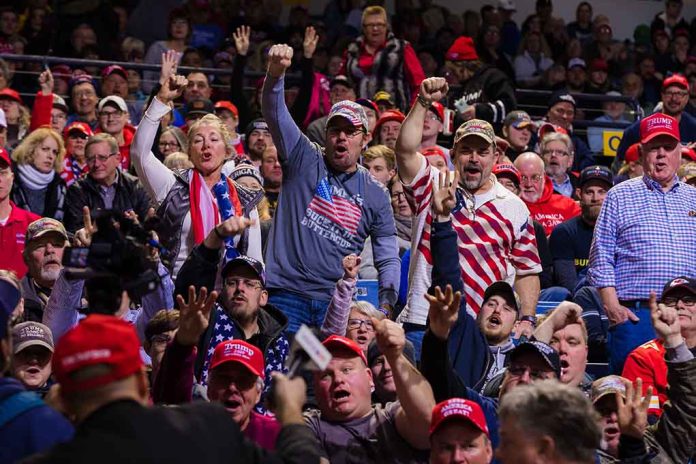 (UnitedHeadlines.com) – As the race for the 2024 Republican nominee for president gets underway, former President Donald Trump made his first stop in Iowa March 13 during which he released his proposed education plan for parental rights. Supporters lined up around the block outside the Adler Theater by early morning, for the speech 11 hours later.
As part of his plan, Trump said he would eliminate funding for schools that push critical race theory and other inappropriate content by signing an executive order. 
The federal Department of Education would be broken up, as Trump mentioned internationally the U.S. ranks one of the lowest performers in education despite ranking among the highest spenders. He would seek to expand school choice, something he hopes to do at the federal level. He praised Iowa and its governor for passing legislation that allows Iowa families to annually use almost $8,000 in taxpayer funds to pay the tuition of any private school.
Education was not the only talking point Trump mentioned during his 75-minute-long speech to a crowd of about 3,500. The speech was followed by a question and answer session. He mentioned topics from trade to failures inflicted on the country from the Biden administration. He also spoke about how he would not make cuts to Social Security or Medicare.
He talked about his focus on making America energy independent. He said he supports family farms and talked about the increased payouts farmers received during his term as president. He talked about the high cost for fertilizer facing farmers as well as subsidies for farming.
Trump's trip comes after candidate and former South Carolina Governor Nikki Haley, as well as potential candidates South Carolina Sen. Tim Scott, former Vice President Mike Pence as well as Florida Gov. Ron DeSantis visited the state. Iowa is seen as a key campaign state because it hosts the first caucuses for Republicans in the country.
Copyright 2023, UnitedHeadlines.com