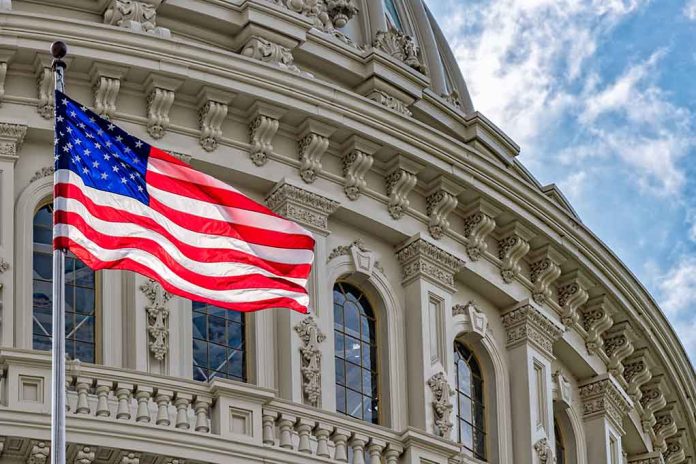 (UnitedHeadlines.com) – Two more co-defendants have joined the former White House chief of staff for former President Donald Trump in seeking to have their charges moved from Georgia to federal court.
Paperwork to have their cases transferred has been filed by former Georgia Republican Party Chair David Shafer, former Justice Department lawyer Jeffrey Clark, as well as by Mark Meadows. On Aug. 14, Meadows filed paperwork to have his case moved and has been granted a hearing for his case. They are the first three co-defendants to petition to have their cases moved to federal court.
The three were charged, along with Trump and 15 others, by Fulton County District Attorney Fani Willis in a 41-count indictment related to their alleged efforts to overturn Georgia's 2020 election results.
A federal judge would oversee the case if it were moved to federal court. The jury would then be pulled from a potentially more politically balanced pool.
The two argue that because their charges are connected to their roles as federal officials for elections, the cases must be moved to federal court. Both also argue they will use federal defenses, which include arguments related to both the First Amendment, as well as constitutional immunity.
Clark's lawyer Harry MacDougald stated that because he was an official with the U.S. Justice Department "at all relevant times," the allegations "relate directly to his work at the Justice Department."
Based on relevant precedent, Clark contended that the entire case must be transferred to federal court. Clark is also seeking to have the special grand jury proceedings moved. By adding the special grand jury to the removal notice, Clark stated the state criminal proceedings should be paused automatically.
Co-defendants were given until Aug. 25 to turn themselves in voluntarily or face being arrested. On Aug. 22, the first co-defendant turned himself in, bail bondsman Scott Hall. On Aug. 24, Trump turned himself in. All co-defendants were expected to surrender before Aug. 25.
Copyright 2023, UnitedHeadlines.com