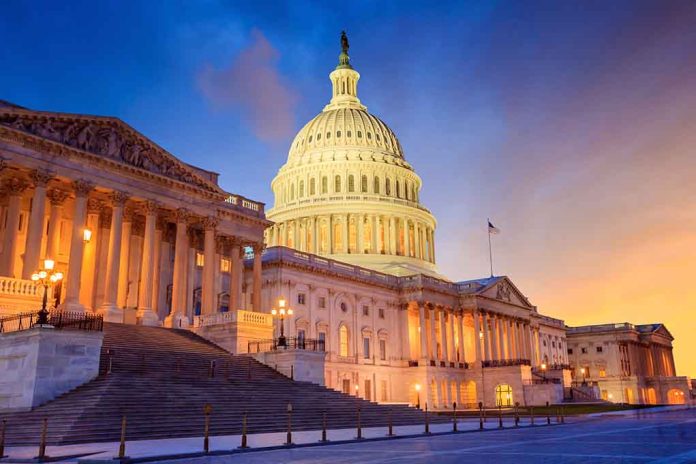 (UnitedHeadlines.com) – Architect of the Capitol J. Brett Blanton was fired Feb. 13 after calls for his resignation from House Speaker Kevin McCarthy and chairman of the House Administration Committee Rep. Bryan Steil. Blanton came under fire after his agency's internal watchdog alleged he misused government resources and wasted taxpayer dollars. 
Blanton was appointed to the role  for a 10-year term by former President Donald Trump. He was confirmed by the Senate in 2019. Blanton was sworn in to the position in January 2020. He was responsible for the Capitol complex's buildings, operations, historical artifacts and land.
Calls for his resignation began last week after a hearing in front of a panel from the Administration Committee Blanton testified and was asked questions about an investigation which was conducted and a report from October which detailed his misuse of government property. 
A review of Blanton's use found the vehicles were being used for general family use and trips. The report also mentioned the vehicles had been in accidents. According to the report, his vehicles, which were owned by the government, were regularly driven by his daughter and wife. 
During the hearing Blanton suggested that the use of the vehicles during his personal time was in case of an emergency at the Capitol.  However, Blanton also said during the hearing that it was his wife and daughter who had used the vehicles. He suggested that the lawmakers should speak to them about their concerns with the use of his vehicle.
Blanton also came under fire during the hearing for not responding Jan. 6 to the Capitol.
During the hearing, Blanton denied that anything he did was unethical.
Blanton was a member of the Capitol Police Board, consisting of the Senate sergeant at arms, the House sergeant at arms, and doorkeeper and the architect of the Capitol.
Copyright 2023, UnitedHeadlines.com