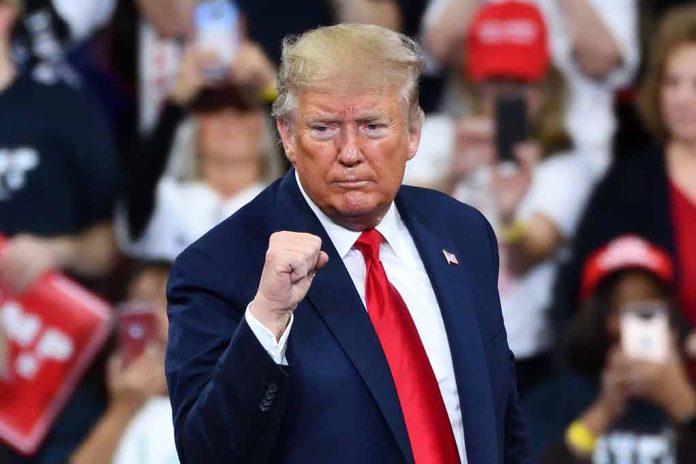 (UnitedHeadlines.com) – Allies of former President Donald Trump are set to launch the Patriot Legal Defense Fund Inc.
The focus of the Patriot Legal Defense Fund Inc. will be on paying the legal bills for Trump's staff as well as his allies, not for Trump or his family. The launch comes as some of Trump's allies as well as his associates are being charged along with Trump in the criminal cases Trump is currently facing.
The group will be led by Michael Glassner, a longtime adviser to Trump, as well as Trump campaign senior adviser Susie Wiles. For Trump's 2020 campaign, Glassner was the chief strategist, and for Trump's 2016 campaign, he was the deputy campaign manager.
An aide who has been involved with the Trump administration as well as the Trump Organization, Lynne Patton, will also be involved.
Trump spokesman Steven Cheung said the fund was being created to help protect these people "from financial ruin" and prevent these people from having their lives "completely destroyed" by the weaponization of the Justice Department.
The group will be separate from Trump's Save America PAC and his 2024 campaign for the Republican nomination for president. So far this year, the Save America PAC has spent more than $40 million on legal fees for Trump as well as his associates. The Trump campaign increased the percentage sent to the Save America PAC from 1 percent to 10 percent.
In New York, Trump was indicted for an alleged hush money scheme related to adult film actress Stormy Daniels. In Florida, Trump was indicted for his handling of classified documents. In Washington, D.C., Trump was indicted for efforts to overturn the 2020 election. He is expected to be indicted in Georgia on similar charges.
Currently, Trump's head of maintenance at his Mar-a-Lago estate Carlos De Oliveira, as well as an aide Walt Nauta, are being charged with two counts of obstruction in relation to the classified documents case.
Copyright 2023, UnitedHeadlines.com