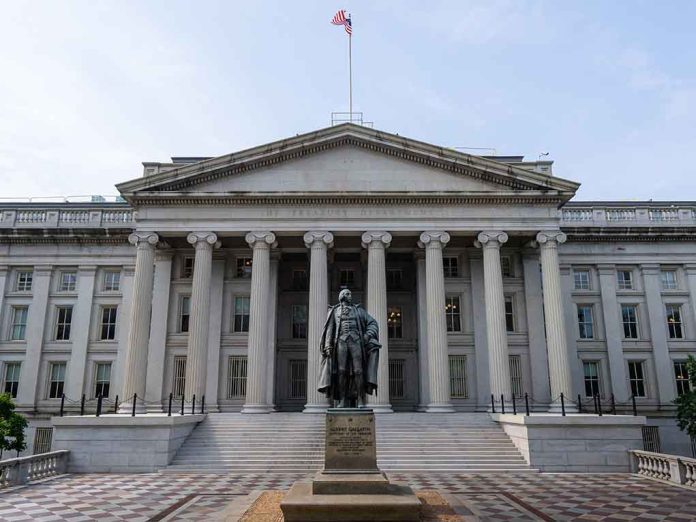 (UnitedHeadlines.com) – House Oversight Committee Chairman and Kentucky Rep. James Comer announced March 14 that the U.S. Treasury Department has agreed to allow Committee members to review documents related to President Joe Biden's family and foreign banking, including documents that may be related to Hunter Biden. Comer made the announcement of the agreement on Fox News.
Earlier March 13, the House Oversight Committee subpoenaed records from Bank of America in regards to Hunter Biden and three of his business associates from the last 14 years in regards to a now bankrupt Chinese energy company. The issuing of the subpoena was criticized by Maryland Rep. Jamie Raskin. In compliance with the subpoena issued by Comer, turned over numerous materials, according to CNN.
Comer originally made the request for the reports in 2022, before Republicans took control of the House, as well as in January of 2023. The reports are said to detail any foreign money trail that involves relations in China, Russia, Ukraine by the Biden family. The reports may contain details such as Hunter Biden's relationship with Russian billionaires who partnered with Hunter Biden but have not been sanctioned during the Russia and Ukraine war. 
House Oversight Committee members as well as any staff will be required by the Treasury Department to review the documents in  camera.
Comer has sent requests for records to President Joe Biden's brother, James Biden, as well as Eric Schwerin, Hunter Biden's business partner. 
The Hunter Biden investigation first began 5 years ago, in 2018 and was originally related to his tax affairs, by suspicious activity reports regarding some foreign transactions. According to CBS News, the number of suspicious activity reports is 150. Delaware U.S. Attorney David Weiss is leading the investigation into possible tax fraud, illegal foreign lobbying and money laundering as well as whether or not he lied about his drug use on a form to purchase a gun. Weiss was appointed by Trump.
Copyright 2023, UnitedHeadlines.com