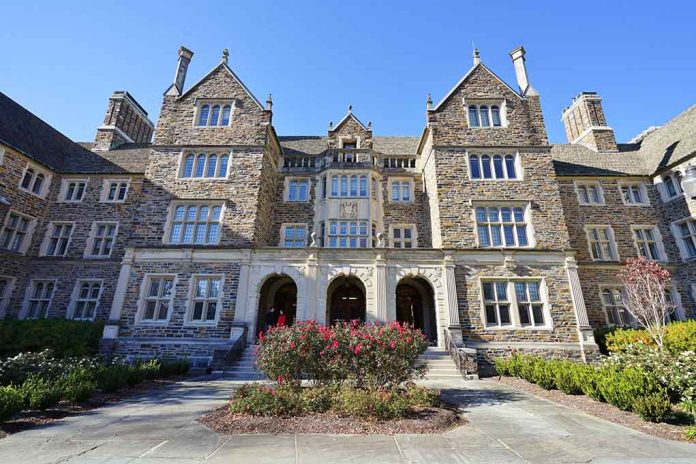 People living in the United States know higher education often comes with a hefty bill or a mountain of debt. The high costs are why colleges and universities offer financial aid programs to ease the massive financial burden. A recent lawsuit brings to light that some of the nation's best schools may have colluded in determining financial aid limits.
The lawsuit, filed by five former students in an Illinois federal court, alleges that 16 of America's best schools are sharing a formula for determining the financial needs of students and using the information to unfairly limit aid via price-fixing. Brown, Colombia, Duke, Georgetown, Northwestern and Yale are among the institutions they've named.
Sixteen major U.S. universities, including Yale, Georgetown, Northwestern, Duke and MIT, are being sued for allegedly engaging in price fixing and unfairly limiting students' financial aid https://t.co/KceTgq5SXH

— The Wall Street Journal (@WSJ) January 10, 2022
Also included in the filing are the Universities of Pennsylvania, Chicago, Notre Dame, Dartmouth College, Cornell, Vanderbilt, Rice, Emory and the California and Massachusetts Institutes of Technology. The case alleges these establishments conspired to reduce the amount of financial aid admitted students could receive. The suit further claims that at least nine of the named schools made admission decisions based on the financial situations of students, favoring the wealthy.
Under federal law, colleges and universities are able to work together on financial aid formulas, but they're only able to do so if they omit the financial needs of students — which the lawsuit claims they failed to do. Many of the schools refused to comment, citing pending litigation. At the same time, Yale claims that its financial aid policy completely complies with any applicable laws. Some schools showed confidence in their policies, while others insisted they would respond in court.
Copyright 2022, UnitedHeadlines.com