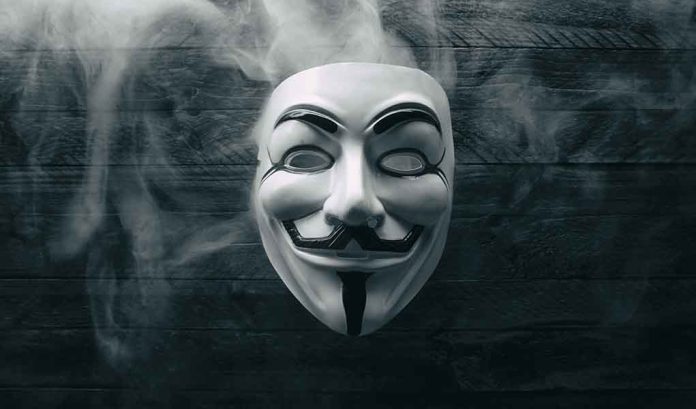 (UnitedHeadlines.com) – Since Russia has taken military action against Ukraine, countries, businesses, and organizations have come together to condemn Putin. The famous hacktivist group known as Anonymous has even joined the fight. The hackers claim to have infiltrated Russia's Central Bank, and they've threatened to release documents.
Taking Action
Much of the public knows about Anonymous, despite not knowing the specifics of who they are. The group has made quite the name for itself by taking on corporations and exposing dark secrets. According to a post on Twitter, which DailyMail claims is from a member of the secretive group, Anonymous has hacked 35,000 files from Russia's Central Bank. The group is now threatening to expose sensitive information, including secret deals, in 48 hours from the time they posted the revelation.
JUST IN: The #Anonymous collective has hacked the Central Bank of Russia. More than 35.000 files will be released within 48 hours with secret agreements. #OpRussia pic.twitter.com/lop140ytcp

— Anonymous TV 🇺🇦 (@YourAnonTV) March 23, 2022
For anyone unfamiliar, the Central Bank of Russia is responsible for protecting the value of the Russian currency, much like the Federal Reserve Bank in the United States.
Making an Impact
It's not just Anonymous making an impact on Russia's economy. Elvira Nabiullina, head of Russia's Central Bank, has expressed her feelings about Putin's military actions against Ukraine as the ruble has suffered significant losses. She noted that everyone would have liked it if the conflict never started, claiming the economy was already in an extreme situation.
Nabiullina isn't alone in her dismay as several Russian oligarchs are also beginning to feel the burn of the battle, many poised to lose massive amounts of their wealth. People like Mikhail Fridman and Oleg Deripaska, both magnates, have called for an end to the conflict, instead promoting peace. Russian oil giant Lukoil has also called for an end to the fighting.
Ben Noble, an associate professor of Russian politics in the School of Slavonic and Eastern Europe Studies at the University College of London, says Putin deciding to attack Ukraine caught several members of the Russian elite off guard. Many of them claim Putin didn't consult them before making a decision. They were under the impression that he was planning brinkmanship rather than an attack on the country's neighbor. Noble noted it's one thing to call for peace, but directly criticizing the Russian President was another.
The Russian economy is undoubtedly suffering from the severe sanctions Western countries have placed on it. Now, critical people within Russia's economy are rethinking the entire situation and stepping up to call for an end to the battle.
Copyright 2022, UnitedHeadlines.com