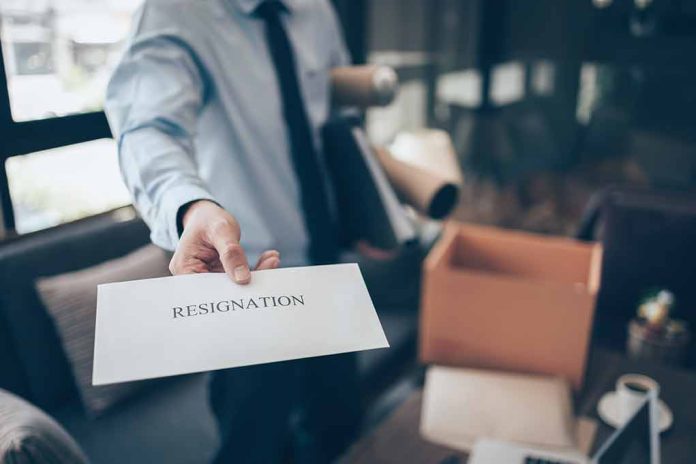 (UnitedHeadlines.com) – On May 31, Utah Rep. Chris Stewart, 62, said once a transition is secured, he would be resigning from his seat representing the 2nd Congressional District in the House of Representatives. Stewart stated he would be focusing on the health of his wife, Evie, though her medical issues are currently unknown.
In making the announcement, Stewart stated that serving in Congress as a representative for the residents of Utah "has been one of the great honors" of his life.
Stewart's resignation reduces the Republican majority in the House to four. It also leaves Republicans with a seat on both the House Appropriations Committee as well as the Intelligence Committee open.
Utah Gov. Spencer Cox, who is a Republican, is required by Utah law to schedule a special election to replace Stewart. The dates for a primary as well as the general election will be announced by Cox once an official announcement is made by Stewart. Cox has seven days from Stewart's announcement to set the dates. The winner of the special election will serve the remainder of Stewart's term.
Stewart, who has served for six terms, was first elected to the House in 2012. His district covers the Salt Lake City metro area to St. George. In the 2022 midterm election, Stewart defeated Democrat challenger Nick Mitchell by more than 25 points. Currently, Republicans hold Utah's two Senate seats as well as the four House seats.
During former President Donald Trump's administration, Stewart was considered as a potential candidate for the position of U.S. director of national intelligence.
He recently proposed a bill banning children under 16 years old from using social media.
Before being elected to Congress, he was a 14-year veteran of the Air Force, where Stewart flew rescue helicopters as well as the B-1B bomber. Stewart currently holds the world speed record for the fastest nonstop flight around the world, as well as two others. He is also the author of 17 books. He and his wife have six children.
Copyright 2023, UnitedHeadlines.com