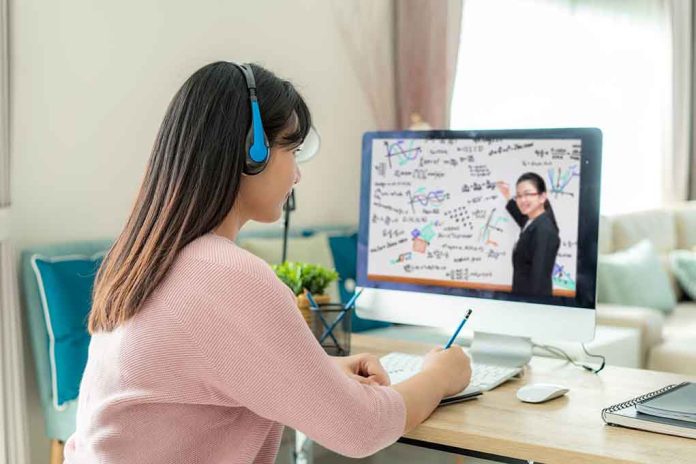 (UnitedHeadlines.com) – When the novel coronavirus started to seriously impact the world, businesses and schools decided it was best to keep people at home rather than at work or in the classroom. Since then, as the economy creeps back into shape and the number of infections drops, schools and businesses started to reopen. Then the Omicron variant emerged.
Fear was high during the initial wave of COVID-19. The new variant has stoked those fears once again, reverting countries, businesses and schools back into their 2020 modes. As some governments reinstate lockdowns and mask mandates, several prominent schools are retreating back to online-only classes.
Cornell University shut down its Ithaca campus after reporting 500 COVID-19 cases last week, halfway through the law school's finals period. NYU and George Washington University followed suit, citing a rise in the Omicron variant among their recorded cases https://t.co/wBIFOllxNW pic.twitter.com/H6IZwCLt1Z

— Reuters Legal (@ReutersLegal) December 17, 2021
The Omicron variant is spreading rapidly, giving schools like Harvard ample reason to announce that they'll allow remote access only for the first three weeks of January in an effort to hinder the virus's spread.
Dr. Anthony Fauci, the head of the National Institute of Allergy and Infectious Diseases, announced on December 19 that the new variant could cause the US to see record numbers of COVID-19 cases as well as hospitalizations and potential deaths. Joining Harvard in the effort to slow the spread is Yale, Stanford, New York University and Cornell University, all with their own sets of protocols and restrictions.
Copyright 2021, UnitedHeadlines.com