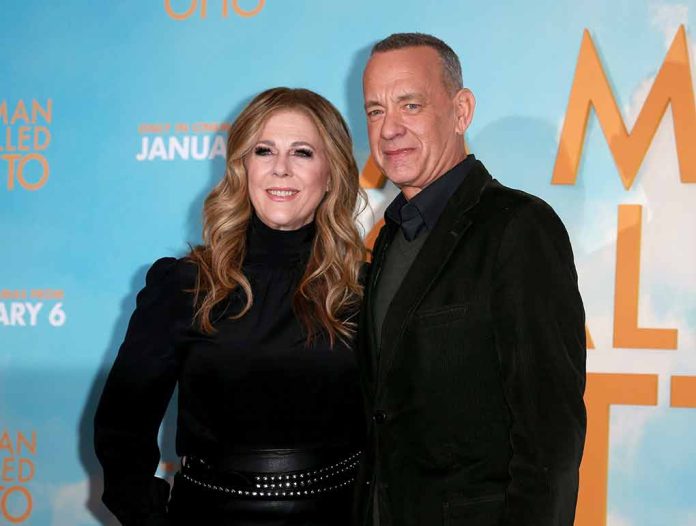 (UnitedHeadlines.com) – According to Rita Wilson, Tom Hanks's wife, he turned down a role in the 1989 classic film "When Harry Met Sally," which stars Meg Ryan and Billy Crystal, for a personal reason.
The reason Hanks turned the movie down was announced on June 13 by Wilson on the podcast, "Table for Two with Bruce Bozzi."
The characters in the movie first meet when Sally gives Harry a ride to New York after they graduate from the University of Chicago. The movie goes through their lives as they search for love, fail at finding love, but each time come back to each other. The characters in the movie go through a divorce, with Crystal's character, Harry, struggling to come to terms with the end of his marriage to Sally.
Unlike the characters in the movie, Hanks, who was going through his own divorce at the time, was happy to be ending his marriage. Hanks turned the movie down as he couldn't figure out how anyone could be unhappy in that situation. Wilson said Hanks "was very happy to be not married."
From 1978 to 1987 Hanks was married to Samantha Lewes. Hanks and Lewes are the parents of actor Colin Hanks and daughter, Elizabeth Hanks.
Tom Hanks went on to marry Wilson in 1988. On April 30, They celebrated their 35th wedding anniversary. The couple has two sons, Truman and Chet.
Hanks went on to star with Ryan in other movies, including the 1990 movie, "Joe Versus the Volcano," the 1993 movie "Sleepless in Seattle" as well as in the 1998 movie "You've Got Mail."
Crystal has celebrated his role in the movie over the years, including a post on Twitter for his 75th birthday. The post included a photo from the movie alongside a similar recent photo featuring Crystal in a white sweater, jeans, and sneakers in a low squat, with the words "Thank you all."
Copyright 2023, UnitedHeadlines.com