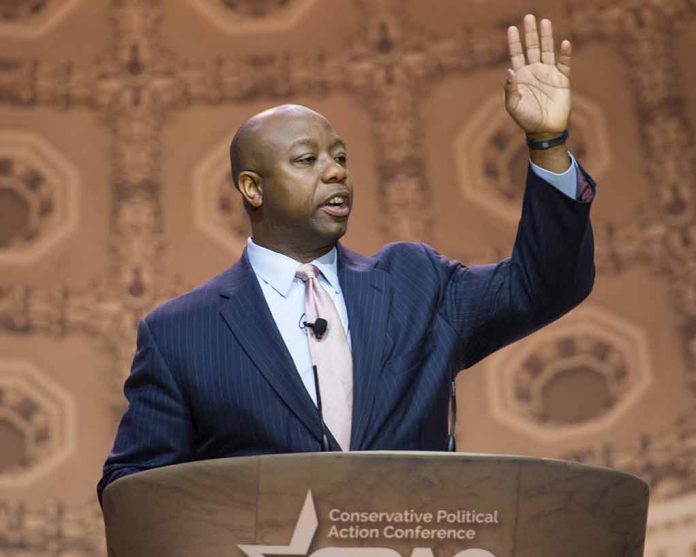 (UnitedHeadlines.com) – On April 30, South Carolina Sen. Tim Scott, 57, announced that he will make an announcement on May 22 regarding entering the race for the 2024 Republican nomination for president. In announcing the date, Scott said he believes that the American people need a new "government to unleash the American spirit." He did not say whether he would be entering the race Sunday but will be making the announcement later in May from North Charleston.
In February, Scott launched a listening tour, "Faith in America." He has also made visits to Iowa, a state with the first primary in the country, as well as New Hampshire, another early-voting state. In early April, Scott officially launched an exploratory committee. The exploratory committee allowed Scott to raise money for polling and travel related to making a decision on whether or not to enter the race.
In 2021, Scott gained nationwide notoriety when he gave the Republican response to President Joe Biden's address to a joint session of Congress.
In 2012, Scott, who is the only Black Republican Senator, was elected to the Senate. When he was re-elected in 2022, he stated it would be his final six-year term serving in the Senate.
Before Scott was elected to the Senate, Scott served on the Charleston County Council. He went on to serve in the South Carolina State House. He was then elected to the U.S. House, serving for one term.
The 2024 Republican nomination for president current candidates includes former President Donald Trump, Nikki Haley, former governor of South Carolina and former United Nations ambassador, Vivek Ramaswamy, an entrepreneur, Asa Hutchinson, former governor of Arkansas, and radio show host Larry Elder. It is speculated that Florida Gov. Ron DeSantis will enter the race after the Florida Legislature closes its session in May. It is also speculated former Vice President Mike Pence will be making a decision about whether or not he will be entering the race soon.
Copyright 2023, UnitedHeadlines.com