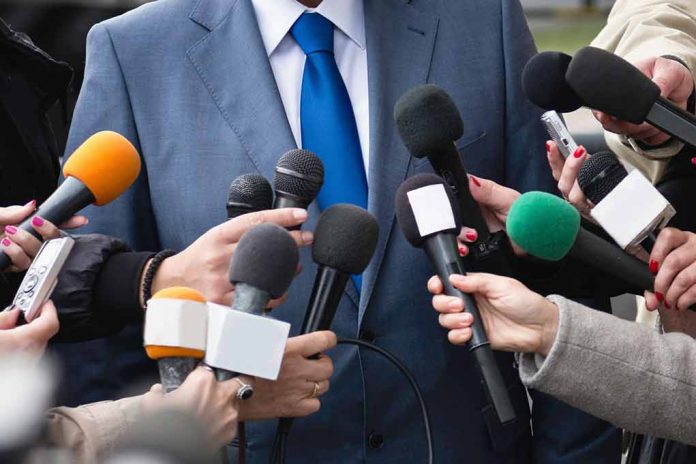 (UnitedHeadlines.com) – A piece of the Berlin Wall was installed near the U.S. and Mexico border in August by Tijuana Mayor Montserrat Caballero as well as Marcelo Ebrard, who is a leading presidential candidate and former Mexican foreign secretary.
The 3-ton, gray concrete slab piece of the Berlin Wall was erected in Friendship Park, which is located near the U.S. border wall. The installation titled, "A World Without Walls" includes a plaque that states this should serve as a reminder to create "a society that knocks down walls and builds bridges." On Aug. 13, a ceremony was held to open the installation.
Caballero stated the wall represents "violence" as well as "family separation" even though she respects the U.S. enforcement of its borders.
According to Caballero, failures at the border are the collective responsibility of governing nations.
The Berlin Wall was taken down in 1989. Pieces of the wall were then scattered across the world, being erected in places such as schools, parks, and hotels.
The piece of the wall in the Tijuana installation was donated by Marcos Cline, a producer from Los Angeles. Cline stated he tried to deliver the piece of the Berlin Wall to former President Donald Trump, who began construction of the border wall between the U.S. and Mexico. However, the White House turned him away.
New border wall construction was stopped by executive order signed by President Joe Biden. Border wall construction projects that had already been contracted were continued. This included replacing a two-layered, 18-foot wall in San Diego with one that is 30 feet high and runs for 0.6 miles to the Pacific Ocean. The area where the border wall now stands was at one point just barbed wire, which was then replaced by a chain link fence.
Since taking office, the Biden administration has struggled to control migrants crossing the southern border. There were 183,503 migrant encounters in July, according to a U.S. Customs and Border Protection report.
Copyright 2023, UnitedHeadlines.com