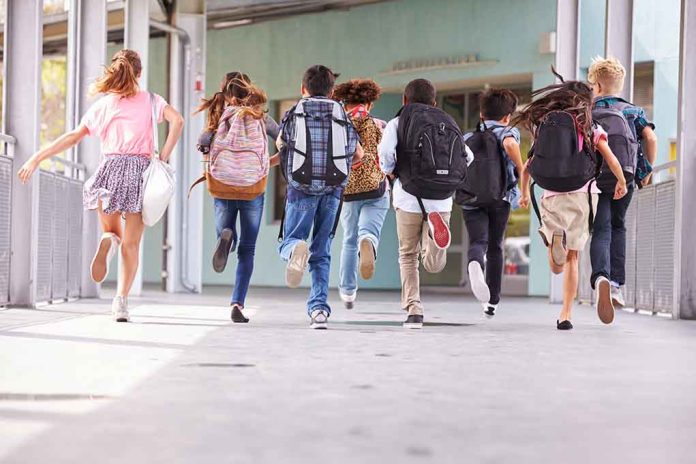 (UnitedHeadlines.com) – Arkansas, Iowa, Utah are the latest states to pass legislation which allows families to decide where to send their children to school. The states each created education savings account programs, in which states deposit money for each student with the ability for families to withdraw their students funds to pay for private school. The  savings account amount is based on what the state provides as funding to public schools for each enrolled student.
There is currently similar proposed legislation in Texas where SB8 is currently before the Texas Senate Committee on Education. The legislation would give families $8,000 per student. 
An education bill in Arkansas, which included an option school choice, was recently signed by Gov. Sarah Huckabee Sanders. To start, Arkansas students are eligible for about $6,700 a year.
A policy on school choice was also recently passed and signed by Iowa Gov. Kim Reynolds. Iowa students are eligible to receive up to $7,600 a year.
While all families will be eligible eventually, both Iowa and Arkansas will give preference to certain lower-income families as the program begins.
All families in Utah are eligible for up to $8,000 for each student. The program will launch for the 2024-2025 school year. The program will fund about 5,000 students, or the equivalent of 4 students per school statewide. If applications exceed 5,000 then priority will be given to low-income families.
The bills passed in Arkansas, Iowa and Utah all included raises for public school teachers.
In 2021, West Virginia, followed by Arizona in 2022, began the push to make all students in grades K-12 eligible for school-choice programs.
According to FutureEd, thirty two states have legislation proposed that would expand or create a taxpayer funded program that helps parents cover the cost of tuition at private schools.
Opponents of school choice say it takes money from public schools. However, research on school choice programs' impact is mixed, with no real answers.
Copyright 2023, UnitedHeadlines.com