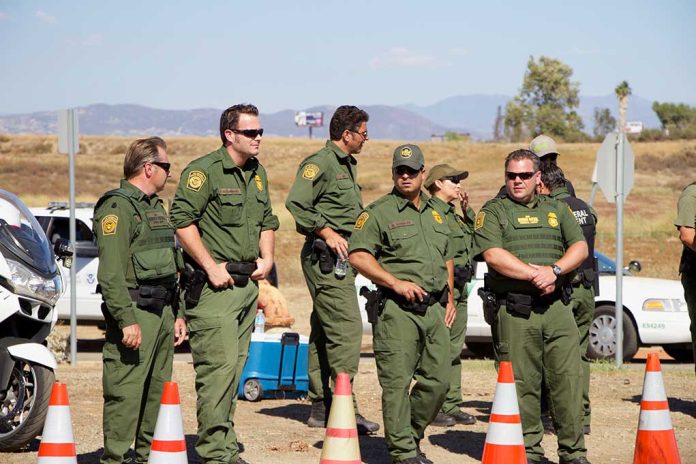 (UnitedHeadlines.com) – As the United States continues to face a crisis at its southern border, signs indicate the problem could become much worse. Customs Border and Protection (CBP) are lacking resources and manpower. Meanwhile, agents working to process migrants in facilities are overwhelmed.
According to the Washington Free Bacon, 18% of the CBP workforce remains unvaccinated as of November 8. Those people, about 12,000 employees, risk losing their jobs if they don't provide acceptable exemptions by November 22. After November 9, federal agencies can implement disciplinary actions such as suspension or even termination.
There is an invasion at the border & Biden's ridiculous vax mandate is about to make things much worse. Almost like he wants our borders to be flooded!

Fox News: Vaccine mandate could cost border patrol more than half of its agents, internal report sayshttps://t.co/mgsSk0lmPd

— Donald Trump Jr. (@DonaldJTrumpJr) November 8, 2021
Border patrol agents are among the least vaccinated in the CBP, with nearly 5,000 being at risk of losing their jobs. In September, President Biden signed an executive order that requires all federal employees to receive the vaccine or an exemption by November 22. If CBP does terminate everyone who hasn't gotten the inoculation, it will result in the largest hiring spree for the federal government to date.
As the agency continues struggling to secure the southern border, it's now forced to face the prospect of losing thousands of employees due to their vaccination status. There is already a severe lack of manpower and resources at the border; firing thousands will only worsen the situation, making the country even less secure.
Copyright 2021, UnitedHeadlines.com