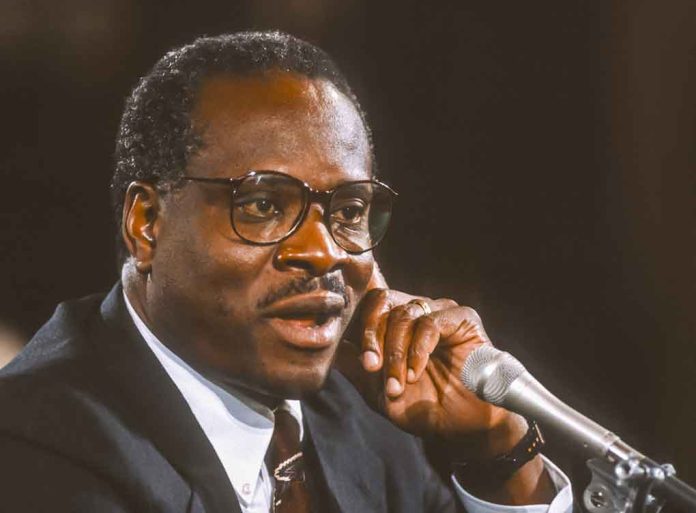 (UnitedHeadlines.com) – The Supreme Court of the United States (SCOTUS) answers only to the Constitution. It's the high court's job to uphold the Constitution and unbiasedly strike down anything standing against it, regardless of political affiliation. In a stunning admission, one of the court's most senior members believes it may become compromised.
Speaking at a hotel in Salt Lake City, Utah, Supreme Court Justice Clarence Thomas asserted his position on the court, noting that the more people peddle the idea of packing the SCOTUS, the less respect people will have for future generations of justices.
Thomas griped about politics in the Supreme Court — but his wife battled to upend the 2020 election and works with groups that have presented cases to the court. https://t.co/4dTGZqH6rF

— HuffPost (@HuffPost) March 13, 2022
Thomas outlined how these future generations would need respect in order to maintain a civil society. The Supreme Court Justice also targeted cancel culture — the bullying and censoring of opposing beliefs based on political bias — claiming the trend concerns him.
After speaking with students throughout the years, Judge Thomas believes colleges are no longer places that are open to productive debate. Instead, if you have an opinion different from the majority, your voice is often silenced through a number of cancel culture tactics. The SCOTUS judge asked how anyone can expect the next generation to utilize these skills (such as healthy debate) if they're not taught in schools.
Is Thomas right? Are politics already poisoning the Supreme Court?
Copyright 2022, UnitedHeadlines.com