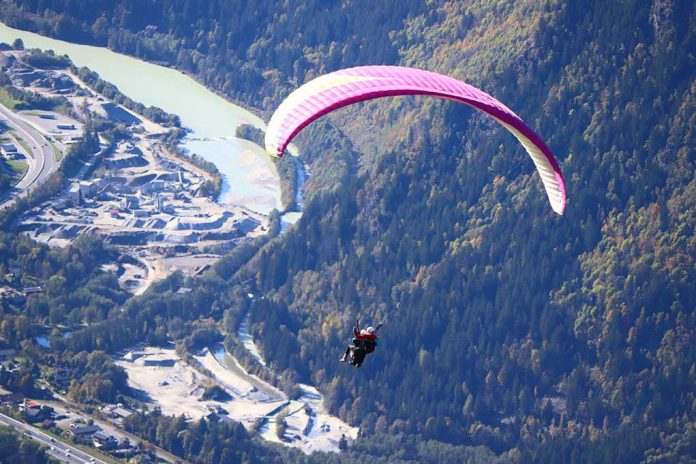 (UnitedHeadlines.com) – Some people couldn't be happier avoiding dangerous activities, while others seemingly enjoy risking their lives. Many of these real-life daredevils might opt to thrill-seek alone, but it's about companionship and bonding for one adventurous cat lover.
Thirty-one-year-old Rémy Vicarini loves finding adventure, but not as much as he loves doing it with the company of his European shorthair cat, Cathode. That's right, this cat loves thrill-seeking with her owner. Whether it be dropping from 10,000 feet or paddleboarding, the fearless feline loves adventure.
https://twitter.com/ShineySheff/status/1421586973257576451
The Frenchman acquired Cathode from a shelter when she was just six months old. He said that at first, she was scared. However, after about two months the pair began cycling together, and Cathode loved it. It's been a rollercoaster of a ride ever since as the pair have skied, paraglided, mountain-biked, ridden motorcycles, and done so much more.
The inseparable pair has amassed 80,000 followers on Instagram, which features Cathode living her best of nine lives. Rémy assures fans that his feline friend is purr-fectly safe and never expresses discomfort or fear when they're doing these activities.
The thrill-seeker has even gone as far as to design a custom 3D-printed helmet for Cathode's added safety. As a bit of fun, Rémy also created an Ironman helmet for Cathode, which is sure to make their social media followers happy.
Copyright 2021, UnitedHeadlines.com