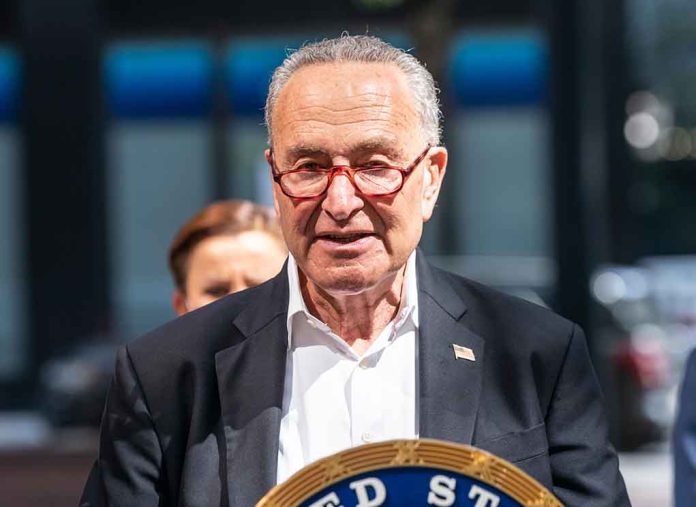 (UnitedHeadlines.com) – Senate Majority Leader Charles Schumer (D-NY) recently claimed that given his position, he's able to set priorities for the chamber of Congress. The Democrat is looking to do just that with marijuana legislation. But first, Schumer wants input from his colleagues.
Senator Cory Booker (D-NJ) and Senate Finance Committee Chairman Ron Wyden (D-OR) joined Schumer in calling on colleagues to provide input on a cannabis reform bill. The trio hopes to have the bill ready to introduce by spring.
Schumer asks for input as Democrats finalize cannabis bill https://t.co/n0z7aZUYN2 pic.twitter.com/Byls3o1kFh

— The Hill (@thehill) February 10, 2022
The three senators sent a letter to their Senate colleagues as an invitation to the drafting process while they finalize the bill. The letter details their wish to hear from ranking members and chairs of related committees. The top Democrats also asked for input from senators who have experience dealing with the challenges and realities of legalizing marijuana.
The request comes after Senator Schumer told attendees of a recent press conference, during which he voiced his intention to introduce legislation to lift a federal ban on cannabis. The change would allow cannabis-based businesses to access loans and bank accounts. Schumer indicated that he hopes to have that piece of legislation ready by April.
A Pew Research poll shows the majority of Americans support legalizing cannabis for both medical and recreational use. Around 60% indicated they agree with legalizing both uses, while another 31% responded they agree with the concept of medicinal marijuana.
Copyright 2022, UnitedHeadlines.com