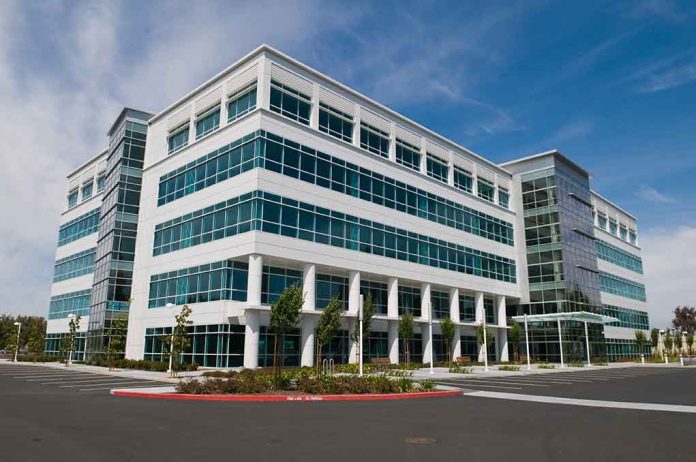 Cities Look To Fix Housing Shortage With Vacant Office Buildings
(UnitedHeadlines.com) – The COVID-19 pandemic changed life on several fronts, and its effects continue to transform US cities in surprising ways. Work-at-home orders altered the employment front, sending groups away from the office en masse and into a new world of telecommuting. As a result, whole office buildings have gone vacant, turning once-bustling downtown districts into virtual ghost towns. Developers have been eyeing the locations as a possible solution to current shortages in affordable housing.
The movement appears to be occurring all across the nation, creating a rising industry. New York and Chicago are proposing initiatives to assist in the process. NPR's Stacey Vanek Smith recently spoke with real estate lawyer Valerie Campbell to discuss the trend. The expert explained that midtown Manhattan, a location that used to bustle with professionals, "is eerily quiet." In fact, the floor of the building housing her office only has one other in use. Campbell's business, converting these vacant properties into apartments, has taken off as a result.
Great momentum in advocacy for conversion of office buildings to residential

I'm in the process of writing a long form essay/e-book (with pictures!) but want to ~briefly touch on 2 aspects that are often ignored in articles:

Unit Floorplans & Type ⬇️https://t.co/NTZYWtY4s9

— Bobby Fijan (@bobbyfijan) September 28, 2022
Texas Monthly found that over 20,000 such conversions occurred last year in many US cities, almost twice as many as 2019 and 2020 saw combined. In addition to New York and Chicago, municipalities like Los Angeles, Philadelphia, Cleveland, Kansas City, and Washington, DC, have been working on similar efforts or considering their options.
Proponents of the strategy say the transformation will inject life into dying areas and bring back depleted tax revenues. Those against the concept insist conversions are expensive and riddled with red tape.
Copyright 2022, UnitedHeadlines.com